Register now! Space is limited.
Premier 1 Supplies invites you to attend
the American Lamb Summit in East Lansing, MI on August 8 & 9.
★ Purpose ★
To identify how and why to improve both the market value and the eating experience of US lamb.
Lamb prices have been at record levels. So why worry about improving our lamb?
1. Because high prices mean high expectations. Consumers aren't troubled when chicken disappoints. It's relatively cheap. But lamb has never been more expensive. Therefore every eating experience must be the best that it can be.
Am I saying the US lamb is bad? Not at all. Some is very, very good—better than any other meat. But some is less than good. Some wasn't good enough when slaughtered (too little muscle, too much fat, or grew too slowly in the last weeks). Some was great, but is then mistreated during cooking. Lamb Summit 2022 will focus on both concerns.
2. I've learned one huge truth in founding and growing Premier. No product is ever good enough. To succeed long term there must be constant focus on improvement. Our competitors (beef, pork, chicken, imported lamb) are constantly improving their product. We must do the same if we wish to continue to enjoy high prices.
How will Lamb Summit 2022 differ from the first one in Fort Collins in 2019? This event will have more specific focus (click to see the schedule) on the factors that can improve the real and perceived value of lamb…from farm to fork.
Attendance is limited to 250. They will be filled on a first-come, first-registered basis. A waiting list will surely occur.
One more thing…
We feel so strongly about the need to upgrade the competitive value of US lamb that my wife and I will award $25,000 to the individual(s), firm(s), organization(s) or entities(s) that have done (or are doing) the most to improve the value of US lamb. We will consider producers, processors, educators and chefs.
Know someone that might qualify for this award? Send an email to summit@premier1supplies.com with details of what they have done and/or are doing toward this goal. Deadline for submissions is May 31.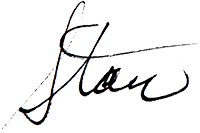 Stan Potratz
Founder, Premier 1 Supplies
Includes:
Access to all sessions and exhibition areas
Lunch on Monday/Tuesday and dinner on Monday
Transportation to/from East Lansing Marriott and MSU campus
Sponsored By