INSTRUCTIONAL VIDEOS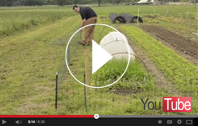 Netting—VersaNet

Setting up netting around Premier's garden. Follow the same steps for all types of netting — untie, unroll, unfold and place posts in the soil.


Multi-Strand

Setting up a multi-strand fence for keeping out raccoons and dogs that like to dig. Shows how to set up fence corners and connect conductors.


GARDEN TRIMMERS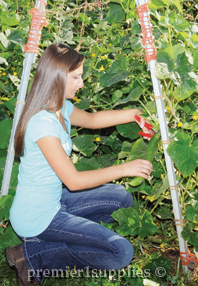 ARS 140DXR
Unique to Premier. Takes less hand strength to operate. A customer favorite.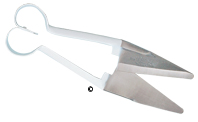 Plant Shears
Yes…plants! Useful for trimming indoor and outdoor plants. Powder-painted white. Double ground, rounded tips.


MOTHER EARTH NEWS FAIR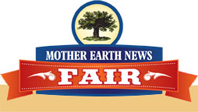 Visit us at Mother Earth News Fair

Premier's booth #151 & 153
Seven Springs, PA
September 12-14, 2014

Premier's booth —TBA
Topeka, KS
October 25-26, 2014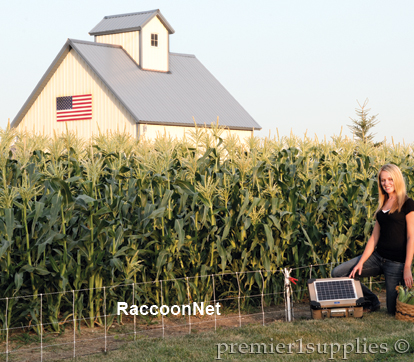 RaccoonNet™ 4/18/12 energized with a PRS Solar Energizer. Before entering your corn patch, be sure to turn off the energizer. And don't forget to turn it back on when you leave!

Fence solutions for gardens, backyards, orchards, tree plantings and more...

Though it's still early in the season, many gardens are starting to bare fruit (or veggies). We've already harvested asparagus, radishes and rhubarb and have even canned a batch or two of strawberry jam.

To protect our garden's produce we use a variety of electrified fences. To keep out raccoons, we use either a short multi-strand fence or a few rolls of RaccoonNet™. For groundhogs, rabbits and other small critters, VersaNet® 20" or 30" keeps out even the most determined pests. If deer is a concern then try one of our Anti-Deer Fences.

For easy installation, try these Premier tips:

| | |
| --- | --- |
| 1. | Make sure to mow along the fence line before putting up the fence. This reduces grass contact on the fence. |
| 2. | When setting up net fences, use FiberTuff™ Posts to add support at curves, corners and ends. |
| 3. | Finish the setup by attaching a suitable energizer. We highly recommend our PRS Solar Energizers. They are very simple to install and use. You can also view our energizer chart to help you choose which energizer to use. |
Temporary

Semi-Permanent


Click on the above link to
compare all of Premier's netting.

Not sure what you need?
To make it easy we have Netting Kits and Energizer Kits available to help you simplify your purchasing decisions.

Remember: Always check local codes and ordinances for use of electric fence in your area.