EAR TAGS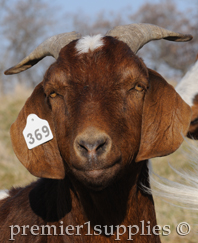 Customizable Q-flex tags in use with our meat goats. Q-flex tags are scrapie approved.

Why folks like
Premier's tags…

1. Low prices
For some sizes our tags cost only half as much as other brands. How are we able to do this? Most tag sales occur during our slower winter months—so we prefer to sell as many tags as possible to keep our staff working year round. It's a "win" both for you and us.

2. We specialize in custom imprinting
Your cost to have us imprint consecutive tags with or without repeating farm names or numbers is very low—often less than 5¢/tag. We also imprint tags with brands or logos (one-time $15 setup fee per design) as well as tags with individual names or numbers.

3. Fast service
Most of our tag orders, including those custom-imprinted for you, ship within 2 business days of receiving the order.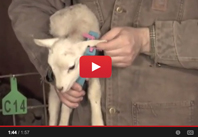 Want to see how to insert Q-flex tags? Watch the instructional video for all the ins and outs of ear tagging.
Click here for tags and information on the USDA Scrapie Program.
Also, see our installation videos for our entire range of ear tags.
BE PREPARED FOR KIDDING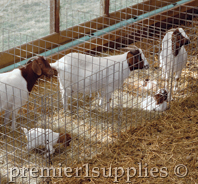 A typical kidding jug at Premier. Jugs allow the doe to form a strong bond with her offspring in a controlled environment.

Kidding jugs using Premier's Wire Panels

Select height (PowerBilt® panels 36" or 48" tall or our Standard 40" panels) according to your animals' behavior (wild vs relaxed, athletic vs calm) and your preferences (tall vs short). We use connector hinges or braided nylon cord to tie jugs together and Snap Clips as latches.


ORPHAN FEEDING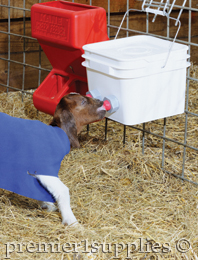 An orphan kid feeding pen. Make sure to set the bucket at about teat height on a nanny.
Useful tools for rearing orphans
| | |
| --- | --- |
| • | Orphan buckets with teat units—The workhorse of Premier's orphan feeding program. We prefer square buckets over round buckets. Why? The flat backs rest nicely on the panels. |
| • | Kane feeders—Useful for supplying creep feed to orphan kids. Since young kids are playful and like to knock around everything they can find, we secure the feeder with the included attachments as well as a bungee strap for added security. |
| • | Newborn kid covers—Provides essential warmth and protection from the elements. Machine washable, so they can be used multiple times. |
Read our "How to raise orphaned or bottle lambs/goats" from our
Premier Farm Diary.

See Premier's complete line of helpful aids for goats.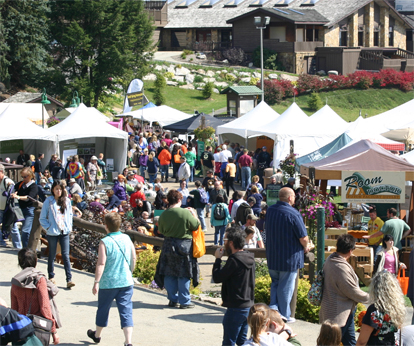 The Mother Earth News Fair in Seven Springs, PA. Folks from all over came out for a weekend of learning and fun. Photos were graciously provided by the folks at Mother Earth News.
Premier attends
Mother Earth News Fair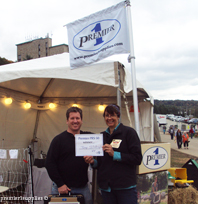 At each of the fairs, Steph gave away a PRS energizer to a lucky winner. It helped brighten up an otherwise rainy day.

Last month we sent Stephanie (Premier's Product Manager) to attend the Mother Earth News Fairs in Seven Springs, PA and Lawrence, KS. Premier joined over 300 exhibitors for the 15,000 folks in attendance over a 3-day weekend. She held down a booth through wind and rain and answered questions ranging from preserving garden produce to poultry-raising basics. The fairs' 200 workshops provided information about a variety of DIY (Do-It-Yourself) projects, renewable energy and modern homesteading.

Not only did we exhibit at the fair, we also sponsored Yvonne Zweede-Tucker, author of The Meat Goat Handbook. She presented and spoke at both fairs we attended. In her article below, Yvonne shares her insight as to why goats love roughage over other feeds. We've also attached her bio.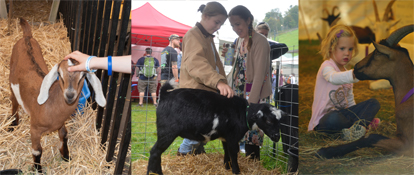 Just a few of the goats at the Mother Earth News Fair. Photos were graciously provided by the Mother Earth News folks.
PREFERRED GOAT FEED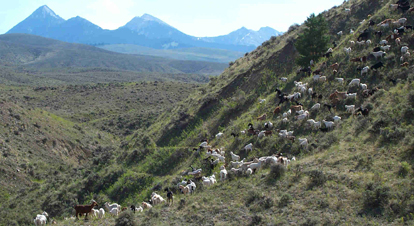 Photo provided by Yvonne Zweede-Tucker.


Roughage and why goats like it
by Yvonne Zweede-Tucker
An excerpt from Yvonne's book—The Meat Goat Handbook, Raising Goats for Food, Profit, and Fun

Many meat goat producers have watched in amazement as their goats walk right past the beautiful, dark green hay available to them in the fall and winter and start happily devouring dry, brown grasses or weeds.

There actually is a scientific reason that goats prefer dry forage, and it has to do with slowly digesting carbohydrates (something called lignin) and dietary fiber. Wait! Before you eyes glaze over, there is an easier way to understand why goats eat what they eat.

When I first acquired goats, my mentors told me that goats are "roughage busters." Roughage is much easier to remember than slowly digesting fiber or lignin, isn't it? You will see your goats actively seeking out roughage as part of their diet when adult goats leave the beautiful grass in the pasture to munch twigs or weeds, or a kid, just a few days old, nibbles on a piece of straw or dried grass as it starts eating solid foods, and thereby gives its rumen something to start developing digestive enzymes for. During a cold Montana winter, our goats will happily eat straw in addition to grass-alfalfa hay because as their bodies digest the roughage in straw, they get lots of body heat from the digestion. Alfalfa hay has much more protein in it than straw, but alfalfa is digested much more quickly by the goat and does not yield as much warmth (body heat) for as long a time for the goat. It's like throwing paper on a fire, rather than a log.




EXTENSION NEWS

What About Hay?

By Dr. Rick Machen
Associate Professor & Extension Livestock Specialist,
Texas Agricultural Extension Service, Uvalde

Ruminants (goats, cattle, sheep, deer, antelope, elk, bison, etc.) are, by design, grazing animals. Their rumen, the largest gastrointestinal compartment, is an environment wherein bacteria anaerobically ferment (digest) forages. This unique digestive process converts solar energy captured by plants into higher quality, more nutrient dense foods like milk and meat.

Compared to harvest by a grazing animal, hay production is an expensive process, involving fossil fuel, machinery and man-hours. Haying also involves significant soil nutrient relocation when compared to grazing. Protein (nitrogen) and minerals harvested and hauled off the soil of a hay meadow or field must be replaced if optimal hay production is to be maintained. Grazing, on the other hand, is part of a natural cycle. A portion of the nitrogen and minerals from the consumed forage is returned to the soil with urine and feces.

Read More »