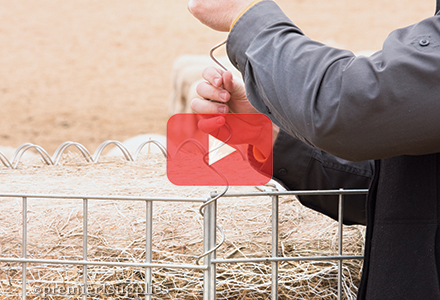 We love these wire panel hinges. You will too. A strong, reliable connection system that's quick and easy to use.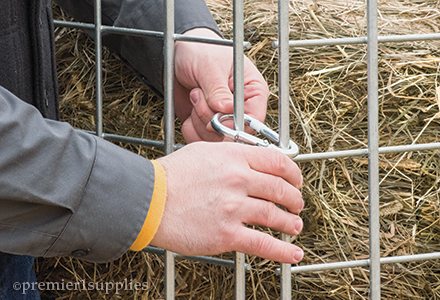 Snap Clips are used extensively on our farms with feeders, gates and as temporary hinges.
How many panels, hinges & clips?
4 ft dia bale—5 panels, 4 hinges and 2 clips

5 ft dia bale—6 panels, 5 hinges and 2 clips

6 ft dia bale—7 panels, 6 hinges and 2 clips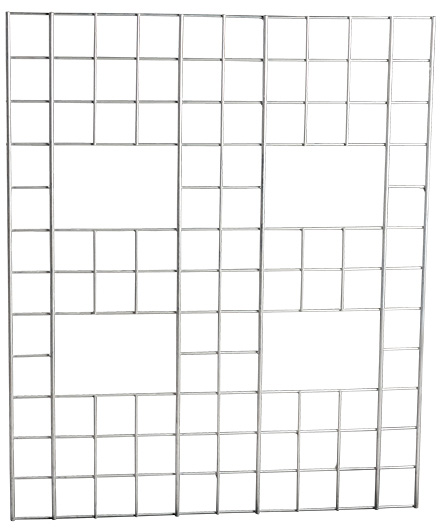 Panels are 40" wide and 48" tall. Each has four 8" x 12" holes. Outer rods and 4 vertical internal rods are 3/8" dia. Other rods are 1/4" dia. Hot-dip galvanized.