Grass farmers around the world rely on pigtail fencing posts for rotational and strip grazing. Posts from Strainrite® Fencing Systems provide the best combination of durability and value on our own farms. Premier is pleased to offer them in the USA.

Strainrite® electric fence posts are made in New Zealand, an island known for its high UV exposure and coastal sea spray. (Salty air acts as a corrosion agent.) Manufactured using top-grade galvanized steel and UV-treated plastics, these posts are built to withstand tough conditions.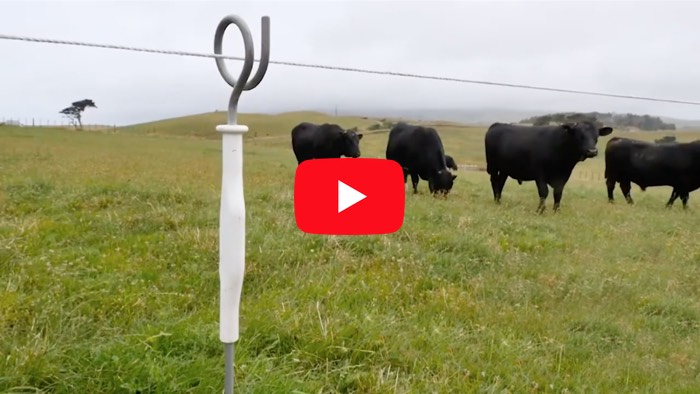 The utility of galvanized springsteel is important for many livestock operations. Strainrite's pigtail posts stand up the harshest elements and are built to last.

Why Springsteel?
Common steel posts, when inserted into hard soils, are prone to bending along the shaft. By contrast, springsteel posts are more resilient. Stressed posts will flex and then "spring" back into their original shape.

It's more than a benefit during installation; wayward round bales, ATVs, and other objects are less likely to permanently damage them.

Pigtail posts are also available with "live-shafts" and tangle-free heads. Choosing the correct post for your situation is essential to building and maintaining an electric fence.