About Premier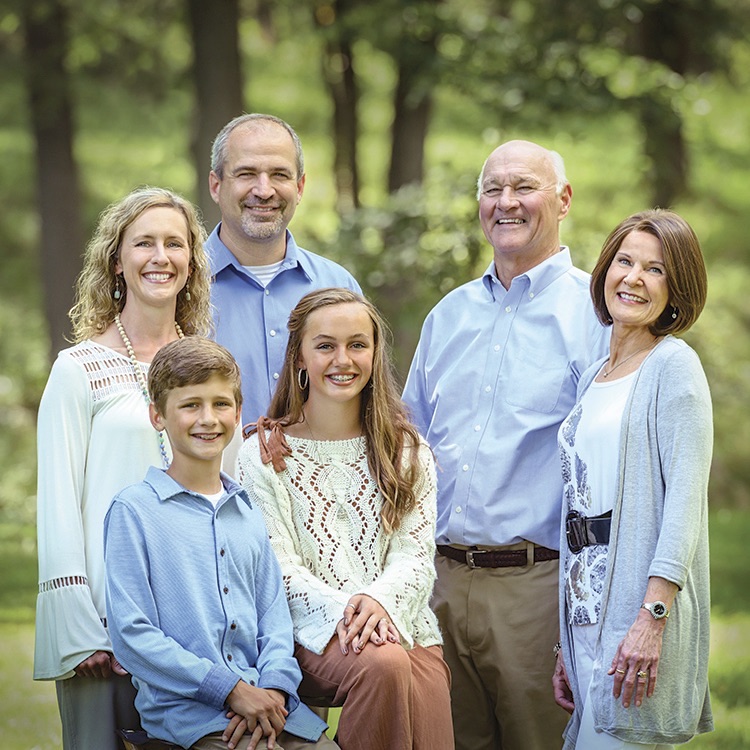 Our History
My wife and I both grew up on small (by today's standards) Iowa farms. Our parents had gardens, chickens, pigs, cows and sheep. My father switched to "organic" in the 1950s—about 40 years before organic became popular or profitable.
My last two years of school were spent in England. After graduation (1969), I managed the college's organic farm. We raised beef and dairy cattle, chickens, (as many as 1,200 hens), sheep, vegetables and soft fruit for the college's kitchen.
In 1977, I returned from England to the Iowa family farm and decided to raise commercial lambs. To my surprise I found that the excellent equipment I had used in England wasn't available in the USA. So we imported enough for our own use. Word spread. Soon we were supplying products nationwide.
Several years ago we began to think about "life after Premier." Jean and I care very deeply about the sheep industry and wish to advance US lamb vs. its imported competitors. But we have lost some energy for the day-to-day operation required to maintain and grow a mail order catalog firm.
In 2016, we entered semi-retirement and my nephew Ben Rothe became Premier's CEO. Ben has an extensive background in entrepreneurship and marketing. And he is no stranger to Premier or its ideals—Ben started his own company and built Premier's first website over 20 years ago.
This change has allowed Jean and me time to relax and travel here and there. We remain fully committed as always to Premier, to our industry, and to its people who have given us so much.
Best wishes to all,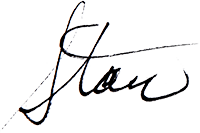 ---
At Premier, we've been providing electric fencing and electric netting, sheep and goat supplies, clippers and shearers, ear tags, poultry products and expert advice for over 40 years.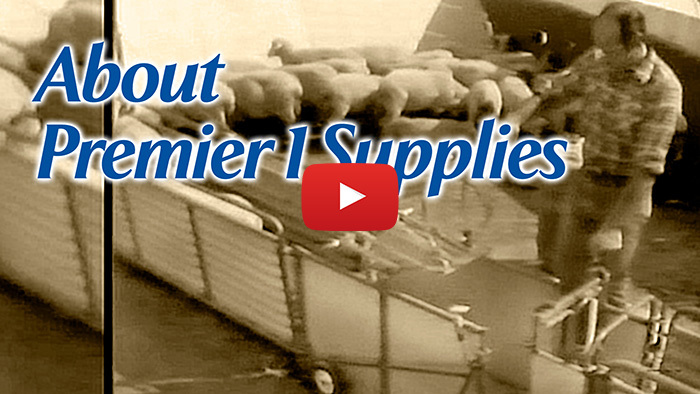 Our Philosophy
We resolved from the outset to adhere to these tenets:
Premier's livestock farm, our employees' farms and the ranches and farms of select customers scattered around the nation will serve as ongoing test sites. If a new product does not please this group, we don't sell it. If a product does not continue to please this group, we cease to sell it. If we find or develop a better product in value or function, we change.
Our fence consultants must be experienced with in-field, on-farm experience of our fence products. Gordon, Stephanie, Sara, Bren, Tad, Jordan and Brenda have their own livestock, horses and poultry.
Tell customers the "unvarnished" truth. If a Premier product will not meet your needs, they should tell you so. If your existing energizer, posts, etc. will do what you need, Premier won't try to sell you our own. If we don't know the answer to questions, we'll say so. No one should fear having their mental "arm" twisted to buy from Premier. We have never wanted this from others. We treat others accordingly.
Don't trust a manufacturer's claims for any product until we've proven them for ourselves. The "black art" nature of electric fences encourages myths and ignorance to be unintentionally advanced as knowledge. We've concluded that although many firms manufacture, sell and construct electric fences, few actually have exhaustive knowledge about why and when an electric fence will either succeed or fail. More firms than you would imagine just repeat what they've heard from others and manufacture knock-off copies of what others make or sell.
Keep searching for better solutions. All products can be improved. Seek out those manufacturers who respond to customer responses and field test data.
What Sets Us Apart
We're specialists...

Unlike big farmstores and other catalogs, we offer relatively few products, which we use every day. So we know our products much better than others know theirs.

We use what we sell...

Premier has three farms upon which we raise chickens, ducks, geese, sheep, meat goats and horses. Most of our product consultants also raise their own cattle, pigs, goats, sheep, poultry or horses. So we are continually testing and observing our products in use in every season throughout the year.

We support what we sell...

Long after (years, not months) a product reaches your door, we will be here to ensure that it continues to do for you what suggest it should do. Our customers know this from experience.

Our prices are lower...

For comparable products, Premier's prices are lower than from other sources. Why? We buy direct and we sell direct.