❄ We are experiencing an active winter snowstorm in southeast Iowa. Long hold times and delivery delays are likely. Please
contact us
online and we'll respond as quickly as possible. Thank you for your patience and understanding. ❄
Careers at Premier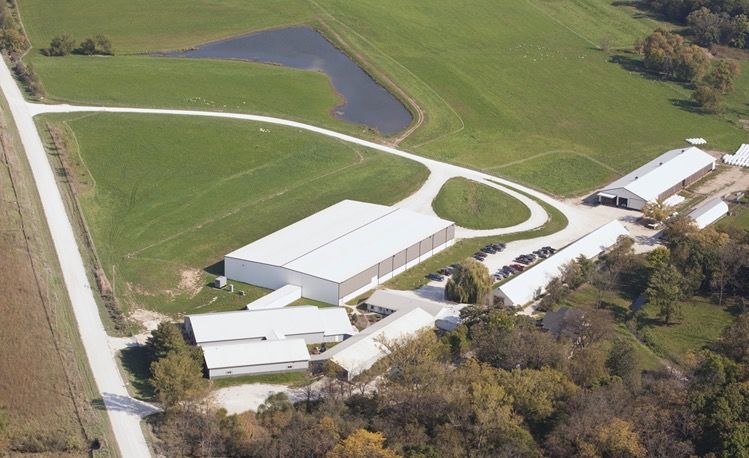 Why work at Premier?
Not many firms can boast that their workforce includes 800 ewes, 40 chickens, 6 livestock guardian dogs, 2 horses, a gaggle of geese, and more goats than we'd care to admit. But, we can!
It matters because we field test our products to determine their strengths (and weaknesses) before we offer them to you. Traditional farmstores don't do this.
If this sounds interesting, we invite you to join our team. You'll have an opportunity to work with like-minded people in a learning-friendly, family oriented environment. Read more about us here.
Open Positions
Posted: January 15, 2021
Sales & Service Consultant
Premier is looking for a full-time sales consultant to assist walk-in and telephone customers with the sale of new products as well as troubleshooting products from previous purchases. As the public face of the company, responding with empathy and tact is a critical part of turning a frustrated customer into a happy customer.
Primary responsibilities include:
Greeting customers and providing outstanding customer service, primarily on the telephone.
Preparing product sales orders for shipment and other related functions.
Recommending products based on customer needs.
Attending internal sales meetings or other educational activities to stay up-to-date on the latest developments, trends and regulations.
Education/experience requirements:
High school diploma or GED.
Candidates must have excellent communication and multitasking skills, a positive attitude and a strong work ethic.
2–3 years of related experience and/or training, or equivalent combination of education and experience. Prior agricultural and/or livestock experience is essential.
Proficient with business software (e.g. Microsoft Office, email, etc.)
Hours and compensation:
Hours are full-time, typically 8am to 4:30pm Monday–Friday. Will require working one Saturday morning 8am–12pm per month during the Spring and Summer. (Some scheduling flexibility is possible.)
Hourly wage negotiable upon interview.
Benefits include: 401k, health, vision, dental, and bonus opportunities.
Employees may be required to rotate and/or fill in for other departments based on need and seasonal demand. For those interested, sales consultants are often given an opportunity to travel and exhibit at tradeshows across the USA.
Please email resume to
Posted: January 1, 2021
Seasonal Shipper
Premier has an immediate opening for a temporary worker in our shipping department.
Hours are full-time, typically 8am to 4:30pm Monday–Friday. Occasionally may require working Saturday mornings 8am–12pm.
Hourly wage negotiable upon interview.
Potential for ideal candidate to become permanent, full-time.
Primary responsibilities include: Preparing and fulfilling sales orders, packing boxes and placing shipments in delivery area.
Education/experience requirements:
High school diploma
Good interpersonal and communication skills with the ability to work in a team environment
Physical strength and agility sufficient to perform extended manual tasks; must be able to lift 50 pounds
Please send email/resume to
---
What makes Premier a great place to work?

We've got you covered
Full medical, dental and vision available to qualified employees

We help you invest in what matters most
401K retirement and matching programs

We reward your value
Competitive salaries, equity programs, generous paid vacation and holidays
Premier is a smoke-free work environment.