Careers at Premier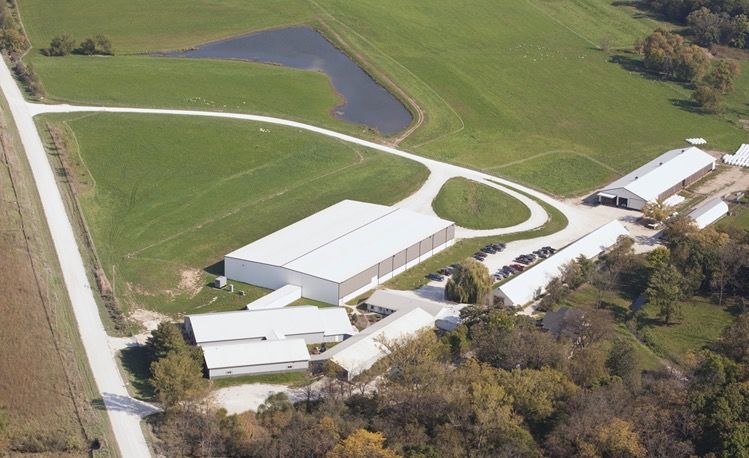 Why work at Premier?
Not many firms can boast that their workforce includes 800 ewes, 40 chickens, 6 livestock guardian dogs, 2 horses, a gaggle of geese, and more goats than we'd care to admit. But, we can!
It matters because we field test our products to determine their strengths (and weaknesses) before we offer them to you. Traditional farmstores don't do this.
If this sounds interesting, we invite you to join our team. You'll have an opportunity to work with like-minded people in a learning-friendly, family oriented environment. Read more about us here.
Open Positions
Posted: March 1, 2020
R&D Product Manager
Are you a farmyard tinkerer or a backyard engineer? Do you find yourself thinking about…
How can I make this product better, or adapt it for another use?
I have great ideas that would benefit all farmers, but no means to pursue them.
What's next in sustainable agriculture production?
Premier is looking for someone who enjoys designing and building products, has equal parts technical acumen and people skills, likes to travel (the globe) and is willing to relocate to Washington, Iowa. (We'll help.)
We think our ideal candidate might already be a customer. Why? Because we've met many of you and have found a few to be just like us: Curious, innovative and trustworthy. Plus, you already know that we:
Treat others how we'd like to be treated.
Are cautious about products until they've been field-tested on our own farms.
Never stop improving our products and pushing our suppliers to do the same.
As Premier's product manager, you'd be responsible for:
Moving product tasks forward
Facilitating communication with suppliers/manufacturers
Preparing CAD drawings
Quality control of new and existing products
This is not an entry-level position. Only serious candidates who have a background/education in engineering, management, or a related field should apply.
Please send your resume to and tell us why you'd be a good fit.
Posted: February 5, 2020
Seasonal Shipper
Premier has an immediate opening for a temporary worker in our shipping department.
Hours are full-time, typically 8am to 4:30pm Monday–Friday. Occasionally may require working Saturday mornings 8am–12pm.
Hourly wage negotiable upon interview.
Potential for ideal candidate to become permanent, full-time.
Primary responsibilities include: Preparing and fulfilling sales orders, packing boxes and placing shipments in delivery area.
Education/experience requirements:
High school diploma.
Good interpersonal and communication skills with the ability to work in a team environment.
Physical strength and agility sufficient to perform extended manual tasks; must be able to lift 50 pounds.
Please send email/resume to
---
What makes Premier a great place to work?

We've got you covered
Full medical, dental and vision available to qualified employees

We help you invest in what matters most
401K retirement and matching programs

We reward your value
Competitive salaries, equity programs, generous paid vacation and holidays