Implementing a Mastitis Control Program
By Premier 1 Supplies
Until now, there hasn't been an USDA approved mastitis vaccine for meat and dairy goats in the USA. Meanwhile, producers in Europe have successfully administered mastitis vaccines to over 5 million goats and sheep since since 2014. The result? A reduction of 58% in clinical signs.
That's why Premier 1 has partnered with HIPRA—to help bring VIMCO® to small ruminant producers in the USA.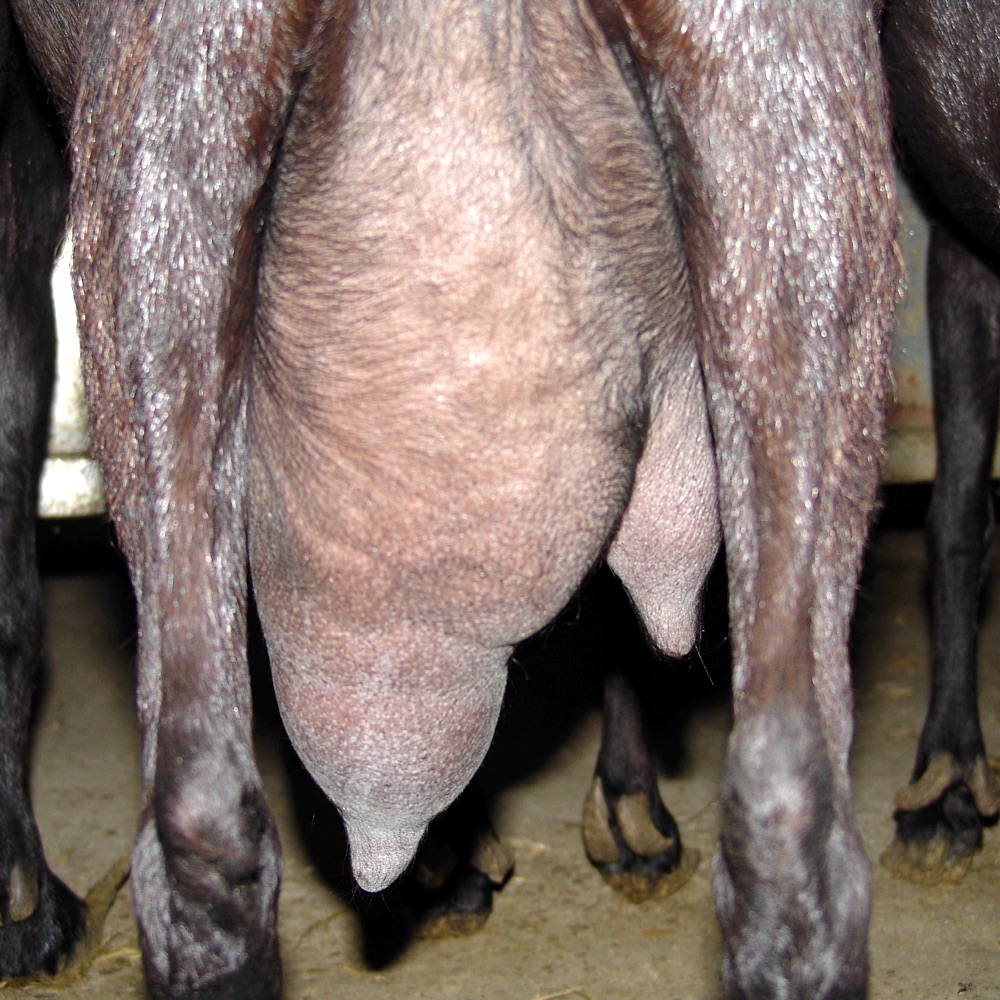 What is mastitis?
Mastitis is an inflammation of the udder. It's a severe disease that can be lethal to the animal. It's often caused by one of several bacteria, including Coagulase Negative Staphylococci (CNS) and Staph. aureus.
Mastitis results in significant financial loss due to reduced milk production, high somatic cell counts, replacement animals and treatment costs.
How to recognize mastitis…
Clinical mastitis often appears during the first week of lactation with an occasional rise in the third week after kidding. The doe reacts in pain when her swollen udder is touched. The infected udder will be red, hard and hot, as the disease progresses, it will shift to purple, black while becoming cold and clammy. Gangrene may set in, sloughing off large sections of the udder. Does that survive are unsuitable as future breeders and should be culled. Blood and pus may be present in the milk, others will have a thin/watery secretion.
Subclinical mastitis is difficult to determine with the naked eye. The doe can appear healthy while maintaining a low grade infection within her udder that can cause enough damage to lower milk yield. So much so that a 8–11 lb difference of 8 week weights can be determined between kids from infected and healthy does. Over 30% of the herd can be infected with subclinical mastitis, leading to a significant loss on production. Additionally, mastitis leads to an increase in somatic cell counts in the animals milk. Counts above a pre-determined threshold render the milk unusable to be used, costing the producer.
5 Steps to Mastitis Prevention
Maintain and clean milking machines regularly
Ensure proper milking hygiene
Cull chronic does
Control the environment—house animals in a clean and well-vented space, especially during the dry-off period. Unclean or poorly bedded pens may harbor bacteria that can infect udders.
Give 2 doses of VIMCO® annually via intramuscular injection: 5 weeks prior to kidding; revaccinate 3 weeks after 1st dose.
The combination of the VIMCO® vaccination against Staphylococcal mastitis with good livestock management can lead to:
Fewer clinical and subclinical mastitis cases (minimizes the need for antibiotics and NSAIDs)
A reduction in the severity of clinical signs (udder and milk aspect)
Less discarded milk from high somatic cell counts
Less bacterial shedding
Fewer replacement animals required (fewer culls)
Increased profits from milk production, reduces milk loss (from SCC)
Healthier animals
Prevention is better than the cure. Remember that vaccination alone can not solve every problem and should be combined with a mastitis control program.
Have a question about sheep or goats?
Thousands of producers all over the country use Premier 1 Supplies because of our well-trained staff and accurate, friendly answers. We want to help you succeed with your livestock operation.