Ear Tags and Livestock Tattoo Supplies
Ear tags are an essential tool in
livestock management
. They can be used as a visual aid to identify sex, year of birth, sire, dam and much more. We can also provide ear tags that meet the
USDA Scrapie Eradication Program
requirements for sheep and goats. Premier offers
FREE custom imprinting
, and the tags ship right to your door!
for sheep and goats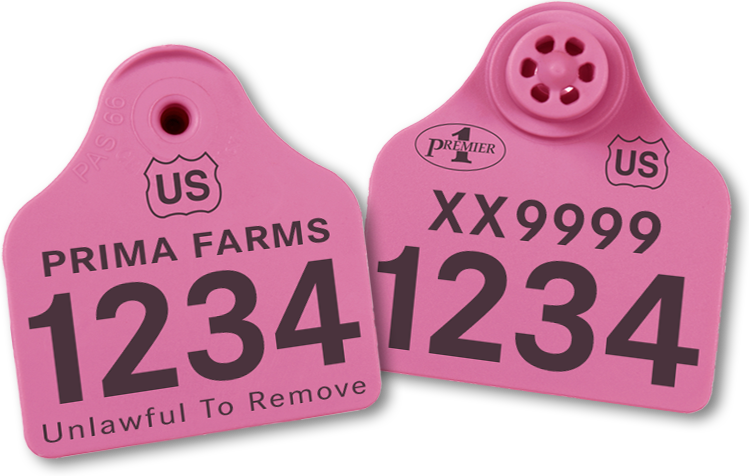 Why folks like our ear tags…
Low prices
For some sizes our tags cost half as much as other brands. How are we able to do this? Most tag sales occur during our slower winter months—so we prefer to sell as many tags as possible to keep our staff busy. It's a "win" both for you and us.
Customized for you…
Our customized laser-imprinted tags with your choice of consecutive numbers and your premise number/name are the same price as blank tags. We also imprint tags with brands or logos (one-time $25 setup fee per design) as well as tags with individual names or numbers.
Very fast service—it's who we are!
Most of our tag orders, including those custom-imprinted for you, generally

ship within 2–3 business days

of receiving the order.