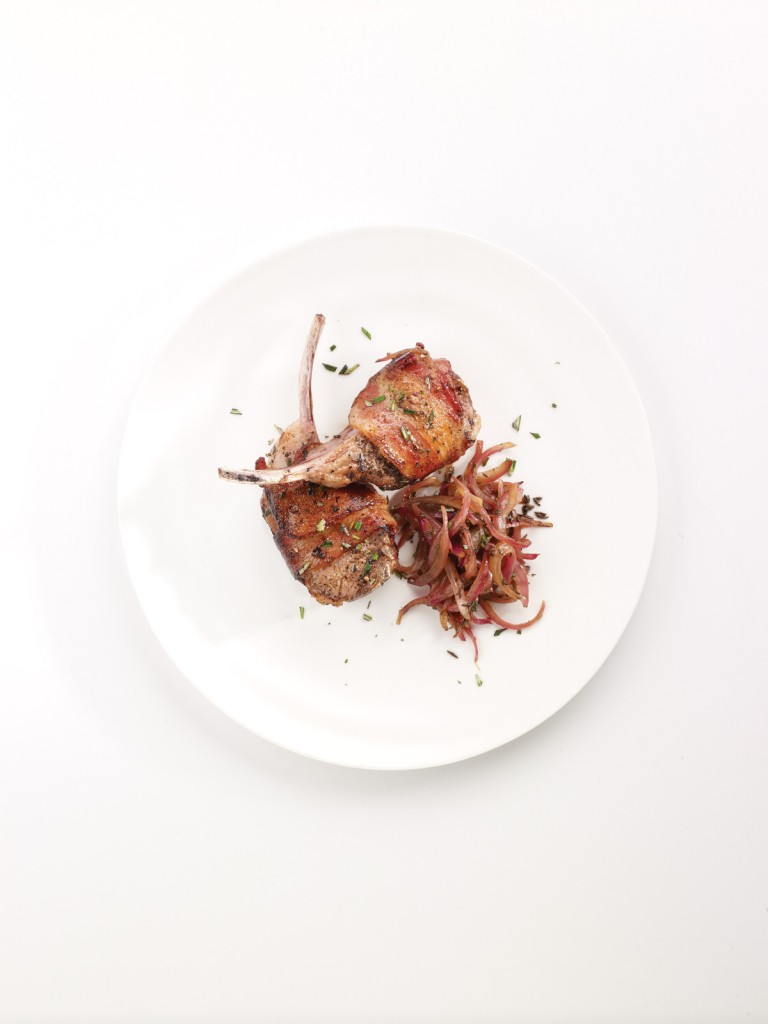 Ingredients:
4    American Lamb rib chops, 1-1/4 inches thick
Salt and pepper, to taste
2    red onions, thinly sliced
2    teaspoons chopped fresh rosemary
1    teaspoon caraway seeds
1    tablespoon sherry vinegar
Season chops with salt and pepper.  Wrap 1 bacon slice around each chop.  In a large skillet over medium-high heat, brown chops in oil, seam-side down, 4 to 5 minutes per side; transfer to a large plate.  Add onions, rosemary and caraway seeds to the pan; cook until onions are soft, 4 to 5 minutes.  Cover; cook over medium-low for 5 minutes.  Stir in salt, pepper and vinegar.
Serve chops over the caramelized onions.
4 servings. Preparation time: 5 minutes. Cook time: 20 minutes
Recipe and image provided by the American Lamb Board