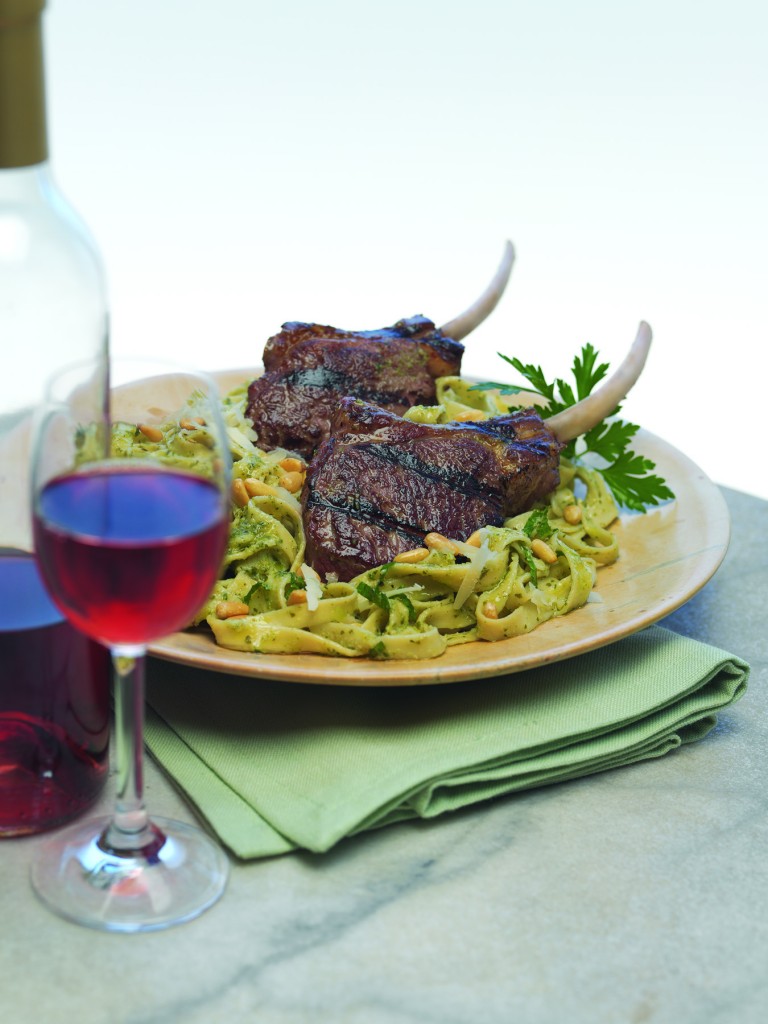 Ingredients:
1    American Lamb rack, frenched
1    container (7 ounces) pesto sauce (fresh or thawed frozen), divided
1    package (9 ounces) fresh fettuccine
1/3    cup chopped fresh mint leaves
1/3    cup pine nuts, toasted (optional)
1/4    cup Parmesan cheese, grated (optional)
Slice rack into 8 chops.  Rub chops with 2 tablespoons of the pesto sauce.  Grill chops over medium coals for 3 minutes per side or to desired degree of doneness.
Drop fettuccine into boiling water and return to boil.  Cook 2 or 3 minutes or as package directs; drain.
Toss hot fettuccine with remaining pesto sauce, oil, half and half and mint.  Halve lemons; squeeze juice over pasta, to taste.
Serve 2 chops per serving with hot fettuccine.  Sprinkle with pine nuts and Parmesan cheese, if desired.
4 servings. Preparation time: 5 minutes. Cook time: 15 minutes
Recipe and image provided by the American Lamb Board