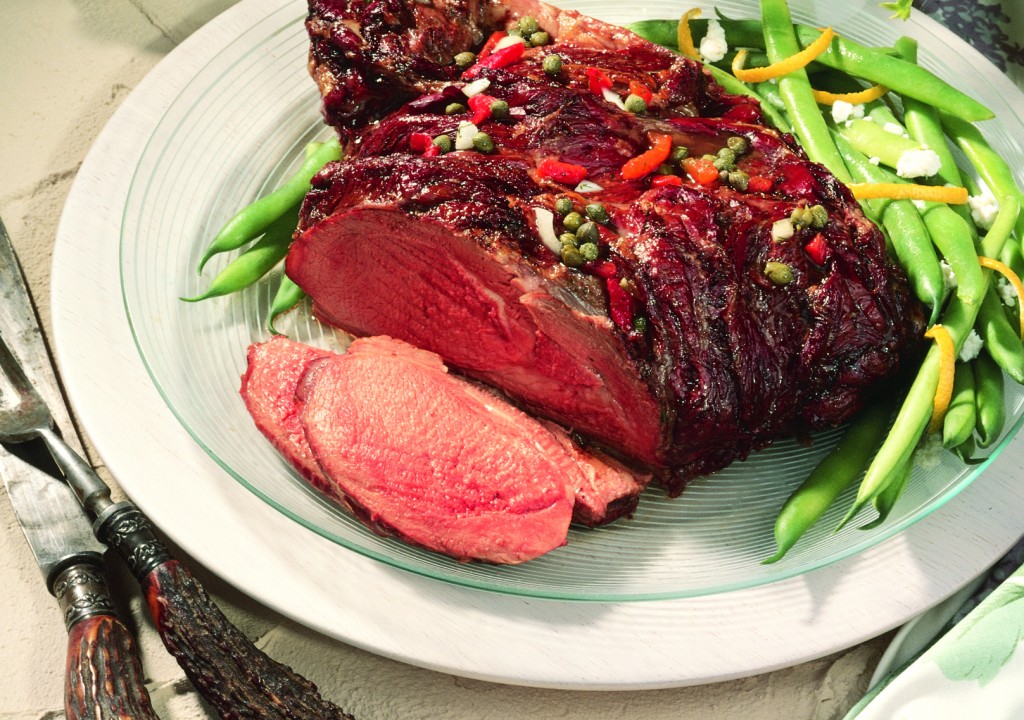 Ingredients:
1    tablespoon dried basil
1    tablespoon minced fresh garlic
1    teaspoon black pepper
3 to 4    pounds boneless American Lamb leg, butterflied
Blend oil with basil, oregano, garlic and pepper; pour half over meat and brush over both sides.
Grill lamb over medium coals in covered grill, about 6 inches from coals, for 20 to 25 minutes per side.  Baste occasionally with remaining herbed olive oil.
Rest lamb for about 10 minutes; slice lamb crosswise at a diagonal slant.
8 servings. Preparation time:  10 minutes. Cook time:  1 hour
Recipe and image provided by the American Lamb Board