Which fence post should I use?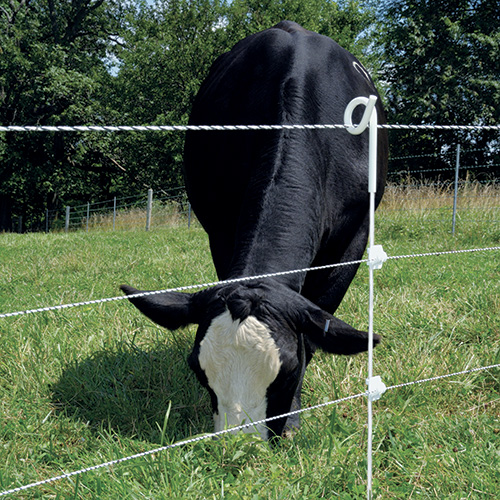 Electric fence posts are a classic example of a design compromise. Why? Because the ideal post would combine many opposing features. It would:
Be flexible enough not to break under stress, yet stiff enough to resist side-strain.
Be low cost, but made with lightweight, durable materials able to last many years.
Hold conductors (twine, rope and tape) and electric net fences securely, but allow them to be easily/quickly loaded and unloaded.
Have a large spike(s) for stability in soft soils, but a small spike for easier insertion in hard soils.
Be able to be driven in with a mallet, but made of plastic or fiberglass.
So by necessity every post is a compromise between conflicting and opposing preferences. That's why so many post options exist!
The best post for each situation…
Net Fences

Line posts are already built into the fence's mesh, but replacement NetPosts (and accessories) can be purchased separately.

FiberTuff™ posts are our preferred post to provide extra support at curves, ends and corners. They are strong, quick to install/remove and lack extraneous side clips that may snag on conductors. FiberTuff™ support posts feature a step-in footplate and can be safely driven into hard soils with a mallet.

Multi-strand Fences

SmoothCote™ FiberRods are an excellent choice for all types of low-tension conductors. The first fiberglass posts had no outer coating—which resulted in painful fiberglass splinters for those who handled them. To prevent this, Premier's SmoothCote™ FiberRods have a UV-resistant, outer urethane coating.

Our choice for best overall line post is the 3/8" Step-in FiberRod. It's preferred over 3/8" FiberRods for its step-in spike and the ability to be driven into the soil without the need of a drive cap. Lightweight. Can carry a bundle in one hand during installation. That's something we can't do with FiberTuffs or PowerPosts.

For short fences, look to PowerPosts™ or Multiwire Step-in Plastic Posts. These line posts have built-in clips and require no additional insulators, but are less durable than our other options. PowerPosts are not recommended for ends and corners.

Steel PigTail Posts are extremely sturdy, resist strain and have an animal-friendly top. Choose from springsteel and "live-shaft" options.

Gallagher Insulated Line Posts are lightweight with a 16mm fiberglass core and UV treated polyethylene outer shell. Posts will flex with the fence when impacted. Protects both the fence and the animals. Use as semi-permanent line posts for all grazing systems.

High-tensile Fences

Galvanized Steel T Posts are excellent for permanent line posts because they also ground all uninsulated galvanized wires without accelerating rusting of the HT wire. (Rusted steel posts cause all galvanized HT wires to rust much faster.) The hot-dip galvanized coating on our T posts is so thick that it can triple a post's life, appearance and grounding ability!

Also look to Gallagher Insulated Line Posts, they are lightweight with a 16mm fiberglass core and UV treated polyethylene outer shell. Posts will flex with the fence when impacted. Protects both the fence and the animals.
Questions?
Choosing the correct post for your situation can be intimidating for those new to fencing. Call our fence consultants at 800-282-6631 for expert advice.
Post Comparisons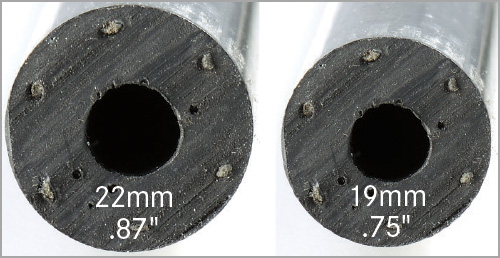 PVC (polyvinyl chloride) reinforced with 6 internal fiberglass cables
Available in 2 diameters and 7 heights
Steel ground spike with step-in footplate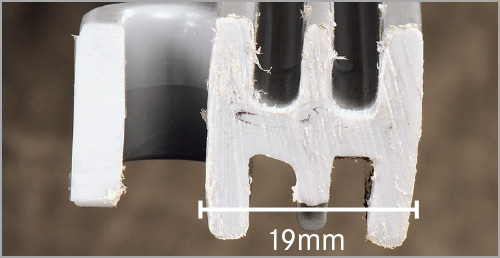 PE (polyethylene)
Built-in clips secure low-tension conductors (twine, rope and tape)
8" steel step-in ground spike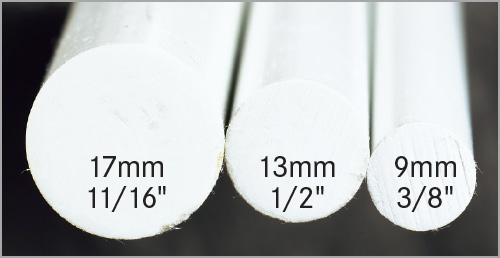 SmoothCote™ (UV resistant urethane coated) fiberglass
Available in 3 diameters and 5 heights
Step-in option includes 1 built-in harp clip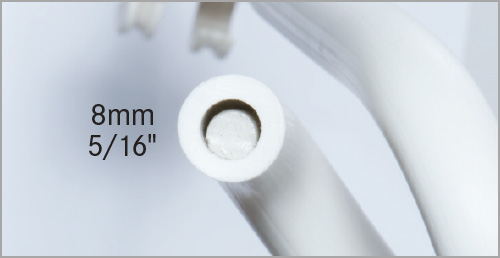 Heavy-duty steel
1.8" diameter eye loop for easy insertion/removal of low-tension conductors
Double spike step-in foot
Why measure deflection?
Because it matches a post's relative ability to resist the side strain of a fence at corners and curves. (PigTail Posts were not included because 2 lbs of side strain would not move the post.)