Catron® IV
Read reviews »
The best product for treating sheep with fly-strike. Treats from 1–10 animals depending on the severity.
For use on wounds to kill and repel flies and fly maggots
Controls ear ticks on livestock
Kills and repels face flies on livestock
Update – June 2022
Catron IV is currently unavailable from the manufacturer. We don't expect to be resupplied until late-December 2022. Look to
Screw Worm Aerosol Wound Spray
as an alternative.
Data
---
Shipping
Cannot ship via USPS Priority Mail or expedited AIR service. Cannot ship to AK, HI or PR.
---
Common Uses
For treating sheep with fly-strike. Also a maggot, screwworm and ear tick spray for livestock and horses. Kills and repels face flies.
---
Specs
Active Ingredient
Permethrin (CAS No. 52645-53-1)

0.50%

Other ingredients

99.50%
---
Precautions
Please read all warnings and cautions on label.
Accessories
Listed below are recommended optional components or related items. Your particular situation may require alternative recommendations. Please call and talk to our consultants if there are any questions at 800-282-6631.
Reviews
Write a Review
You must be logged in to leave a review. Please sign in.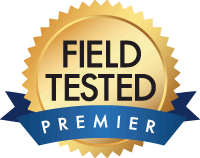 This is our preferred fly spray. It is amazing how effective it is. While applying ear tags, we sprayed over 300 lambs with one can. Every barn, and most of our vehicles, carry a can of Catron IV.
Catron® IV
Michael F from Arizona
Great product!
Catron® IV
Sheila & Jim H from Iowa
BEST PRODUCT EVER! Do NOT raise sheep and not have a can or 2 of this in your arsenal. We have sheep in 3 locations. The ewes at one location started to show signs of flystrike! We immediately started treating with Catron and we saw immediate improvement.