Foxlights
Read reviews »
Produces a randomly timed flash(es) of light from either red, blue or white LEDs. Produces light in 360° for full coverage protection against nighttime predators and pests.
Simply mount to a T Post in the center of your pasture (or garden), or hang onto an existing hard wire (or HT) fence to keep coyotes away from the flock.
Data
---
Specs
6V battery required (sold separately)
9 LED bulbs—2 red, 2 blue and 5 white
Visible up to 1 mile
Waterproof
---
Precautions
Foxlights are designed as an aid in deterrent of night predators, but may not succeed against all attacks.
---
---
Benefits
When used alongside guardian animals, we've experienced significant reduction in predator losses.
Randomized timing of flashes prevents wildlife from becoming accustomed or indifferent to the light. Always appears that someone either in the field or in the garden.
Automatically turns on at dusk and off at dawn. Set it and forget it.
---
Warranty
A 12 month warranty is given on this product from the date of purchase receipt, provided that the product has been used in accordance with these instructions. Please note the unit needs to be kept water proof at all times, moisture entering and damaging power board will void warranty.
Reviews
Write a Review
You must be logged in to leave a review. Please sign in.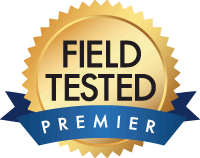 Comment from Premier Consultant Gordon S., "I've used this the last 4 or 5 years in my lambing pastures, alongside guard dogs. I used to find 1-2 dead lambs outside the fence each season, assuming coyotes raced in and took a lamb. With the light, I no longer find dead lambs taken outside the fence by coyotes. The Foxlight pays for itself with just one lamb saved."
Foxlights
Deb B from Pennsylvania
The fox light is doing a great job. I received it in a timely manner. Watching it flash makes me feel better about the safety of my ducks and chickens. I might order another one in the future. My pen is large.
Foxlights
Stephen M from Massachusetts
My wife was seeing coyotes in the back yard. We bought the battery powered unit and so good so far. Haven't seen one since.
Foxlights
Robert S from West Virginia
I am giving 4 stars because I have not had the product that long, and it isn't quite as bright as I had hoped. We have not had any sheep killed since we started using this product, but we also made other management changes to reduce the threat.

Seem to be well built and durable. Have survived several heavy rains and being dropped a couple times.