Castrating, Docking and Disbudding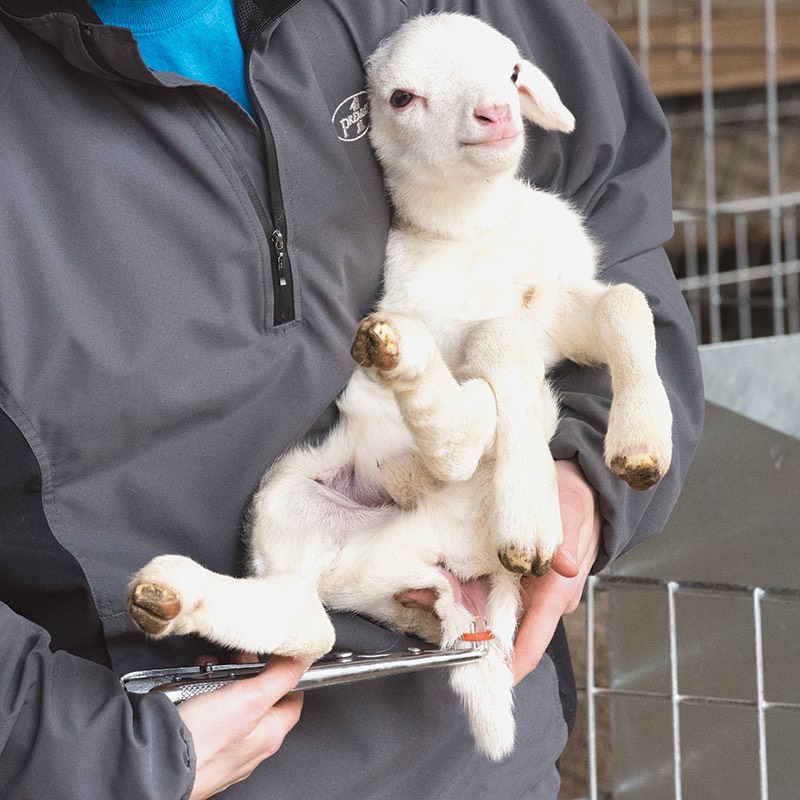 Castrating (removing the testicles) and docking (shortening the tail) are routine livestock management practices performed on lambs and goat kids.
Wether lambs are often easier to manage than intact males. Plus the possibility of an unwanted pregnancy is eliminated.
Docking improves health and hygiene of the animal by reducing the risk of fly-strike and also aids in early detection of birthing and milking problems. Some lamb buyers will discriminate against tailed lambs, while others may prefer undocked lambs.
Castration and docking is painful for the animal, but the pain is generally short-lived. Producers should watch their animals closely for infection or fly infestation. Maintaining a high standard of animal welfare should be top-of-mind when castrating, docking and disbudding.
Common Methods of Docking and Castrating Lambs & Goat Kids
Dehorning (Disbudding)
Disbudding (removing horn spurs) prevents the horns from growing. Horned goats, sheep and cattle may cause injury to themselves or others. They often get their heads stuck in feeders and fences, so livestock producers may choose to disbud the animal before horns have fully developed. A common method of disbudding is with an
electric dehorning iron
—generally 3 to 7 days after birth.
Topical Treatments for Fly-strike