Auto-Ranging Digital Multimeter
Write a review »
New! Test low-voltage wiring, batteries, solar panels, fuses, automotive circuits and other electrical components. Digital multimeter automatically selects correct measurement range. Easy to use for novices.
Simplify energizer troubleshooting—accurately check solar panel output and battery state-of-charge
Measures AC and DC voltage (0V–600V)
Auto shut-off—don't worry about coming back to a dead multimeter after leaving it on
Rubber corner guards for drop protection
Included wristband frees up hands for testing

California Residents: Proposition 65 Information
Data
---
Specs
Auto-Ranging Digital Multimeter
is a diagnostic tool for measuring voltage (volts), current (amps) and resistance (ohms). The auto-ranging scales eliminate the need to dial in the correct range when making electronic measurements.
Dimensions: 5.5" x 3.5" x 1.25"
Manufacturer: INNOVA 3320
Power supply: (2) 1.5V AA batteries (included)
Large digital display and color coded LED's to easily check the charge status of 1.5V, 6V, 9V and 12V batteries
Auto shut-off—powers down after being idle for 15 minutes
Measure AC & DC currents: DC-A/DC-mA & AC/mA
10 MegOhm input is safe for automotive and household uses
Includes attachable test leads, stand and wrist strap for hands-free use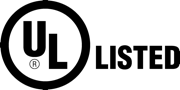 ---
Troubleshooting
How do I check 12V battery state-of-charge?

Turn dial to 12V mode under the battery test function. Touch meter's red lead to positive battery terminal and touch meter's black lead to negative battery terminal.

A fully charged battery should have a resting voltage between 12.8V–12.6V.

Recharge the battery if the voltage is below 12.2V. Immediately after recharging, allow the battery to "rest" for 45–60 minutes, then measure the voltage.

How do I measure solar panel output?

Turn dial to DCV mode. Position panel in direct sunlight. Touch meter's red lead to positive solar panel wire and touch meter's black lead to negative solar panel wire. In full sun, a working solar panel will output between 14V and 22V.

Can I use a multimeter to measure fence voltage?

DO NOT

use a mulitmeter. Electric fences are designed to operate at high voltages (e.g. 5000V+). Use a fence tester instead.
---
Precautions
Always inspect the multimeter, test leads and any other accessories for damage prior to every use.
If any damage is found, do

NOT

use the tester
until repaired.
Read all warnings and safety precautions in the owner's manual before initial operation.