Foxlights
(7) Read reviews »
Produces a randomly timed flash(es) of light from either red, blue or white LEDs. Produces light in 360° for full coverage protection against nighttime predators and pests.
Simply mount to a T Post in the center of your pasture (or garden), or hang onto an existing hard wire (or HT) fence to keep coyotes away from the flock.
Data
---
Benefits
When used alongside guardian animals, we've experienced significant reduction in predator losses.
Randomized timing of flashes prevents wildlife from becoming accustomed or indifferent to the light. Always appears that someone either in the field or in the garden.
Automatically turns on at dusk and off at dawn. Set it and forget it.
---
Specs
6V battery required
9 LED bulbs—2 red, 2 blue and 5 white
Visible up to 1 mile
Waterproof
---
Precautions
Foxlights are designed as an aid in deterrent of night predators, but may not succeed against all attacks.
---
---
Warranty
A 12 month warranty is given on this product from the date of purchase receipt, provided that the product has been used in accordance with these instructions. Please note the unit needs to be kept water proof at all times, moisture entering and damaging power board will void warranty.
Reviews

(7)
Write a Review
You must be logged in to leave a review. Please sign in.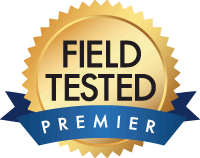 I've used this the last several years in my lambing pastures, alongside livestock guard dogs. I used to find 1–2 dead lambs outside the fence each season, assuming coyotes raced in and took a lamb. With the light, I no longer find dead lambs taken outside the fence by coyotes. The Foxlight pays for itself with just one lamb saved.

—Gordon S., Premier 1 Sales Consultant
Foxlights
Ronda G from Ohio
We had a weasel problem and all the different traps didn't work. We got this and it's worked great! Zero losses since.
Foxlights
Meadowpond Farm from New York
The stock are in night pens so will be interesting to see if they are safe in the field.
Foxlights
Jerry B from West Virginia
Love it! It is super bright and easy to mount to a T-post. It is well made. It seems to be working great. I haven't seen any deer getting around it either. Seems to be keeping all wild animals away.
Foxlights
James T from Texas
We starting having a coyote problem that took a 6 month old buck kid, we have 30 other kids and noticed some of the moms had claw marks and puncture wounds, we looked around for something to help with this and found Foxlights. Since installing it we haven't seen or heard a coyote. We've used it for a month now. This product is excellent and a great choice for anyone looking to keep predators away.
Foxlights
Deb B from Pennsylvania
The fox light is doing a great job. I received it in a timely manner. Watching it flash makes me feel better about the safety of my ducks and chickens. I might order another one in the future. My pen is large.