Heated Poultry Waterer
(62) Read reviews »
In essence, it's a proven, heated 2.25 gal bucket with our own insulated lid and 3 special recessed nipples. (Nipples are a drip-catch design.)
Waterer cannot hang.
Top-fill
No messy trough
Water is always clean
Unique insulated cover
Low electrical consumption
Videos & Data
---
Common Uses
A reliable heated poultry waterer.
---
Specs
Capacity: 2.25 gal (9 qt)
Size: 11"H, 9" dia
Suited for: adults
Number of birds: 26
Waterfowl: yes
Can it hang: no
50-watt heater
6 ft protected electrical cord
---
Benefits
Coned lid to prevent birds from sitting on the waterer and soiling the water
Bucket includes heavy-duty carry handle (not for hanging)
Built-in thermostat turns 50-watt heating element on at 40°F and off at 60°F
---
How to Use
Simply fill the bucket, set it on a concrete block or on our
2 gallon round bucket
, place the lid, plug it in and it's ready to water your birds in below-freezing temperatures. We have used these buckets in temps as low as -20°F (in the coop and protected from the wind).
Set the waterer so the nipples are just above head height—the birds should stretch up slightly to drink.
Handle is used to carry the bucket (unplugged) to and from a hydrant for filling. Some may find the bucket handle fits too loosely underneath the lid. For a better fit, gently squeeze the top of the bucket inward while attaching the lid. The lid will snap into place over the handle.
Chickens will take to the nipple drinkers more readily when there is no other water source available. We recommend removing your current waterer and placing the new waterer in the same location. Then, bring a bird's beak directly to the nipple drinker and flick/activate the nipple to demonstrate the new water source.
---
Precautions
Waterer cannot hang.
---
Warning: Risk of electrical shock—Connect only to a branch circuit protected by a ground-fault circuit-interrupter (GFCI). Contact a qualified electrician if you cannot verify that the circuit is protected by a GFCI.
---
Accessories
Buckets and Troughs

Item #564400 -

An inexpensive all-purpose bucket for feeding or watering lambs, goat kids or chickens. They stack without sticking and are easy to clean.

Waterers and Accessories

Item #540352 -

Use this all natural additive to keep your poultry and livestock waterer systems clean.

Waterers and Accessories

Item #620501 -

A natural source of energy and nutrients. Produces healthier, more productive chickens, turkeys, ducks and guineas.
Reviews

(62)
Write a Review
You must be logged in to leave a review. Please sign in.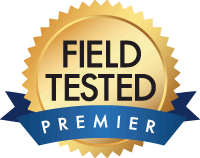 This waterer does its job well—which is providing access to fresh, clean,
unfrozen
water during winter. Nothing fancy. We find it best to set on a cinderblock so the nipples are at about head high for the majority of the flock (lower if bantams are mixed in). We have used these waterers in temps as low as -20°F (in the coop and protected from wind). The bucket handle is useful for carrying water from a
… Read More »
hydrant.
Heated Poultry Waterer
Barbara T from New York
This waterer is a major improvement over others I have used. The chickens have clean water and my life became easier.
Heated Poultry Waterer
Leonard c from New York
Product works as advertised. Clean water on the coldest days/nights. Something we've been looking for. Easy to fill. Well worth the investment.
Heated Poultry Waterer
Kim W from Michigan
I LOVE LOVE LOVE this!!!!! Easy and my flock loves it. A necessity in the north
Heated Poultry Waterer
Jodi J from North Carolina
Works good for the really cold days we have. Not leavibg it out after temps stay up in 30s. Small coop n run. Water in run area but still dont want to risk a possible fire.
Heated Poultry Waterer
Stephanie M from Iowa
This heated waterer has worked well for us thus far, although the really cold weather moved on just as soon as this was delivered (very quickly, I might add!). While the jury is still out how well it will perform in the extreme cold, I like that it is easy to fill & clean. I've not had any issues with the lid as others have mentioned, and have it sitting on a cinder block, tall side up. It's a little low for the rooster, but perfect for the girls. The only reason I gave 4 stars instead of 5, I'd love to be able to hang. All in all, so far so good.