Heated Poultry Waterer
(62) Read reviews »
In essence, it's a proven, heated 2.25 gal bucket with our own insulated lid and 3 special recessed nipples. (Nipples are a drip-catch design.)
Waterer cannot hang.
Top-fill
No messy trough
Water is always clean
Unique insulated cover
Low electrical consumption
Videos & Data
---
Common Uses
A reliable heated poultry waterer.
---
Specs
Capacity: 2.25 gal (9 qt)
Size: 11"H, 9" dia
Suited for: adults
Number of birds: 26
Waterfowl: yes
Can it hang: no
50-watt heater
6 ft protected electrical cord
---
Benefits
Coned lid to prevent birds from sitting on the waterer and soiling the water
Bucket includes heavy-duty carry handle (not for hanging)
Built-in thermostat turns 50-watt heating element on at 40°F and off at 60°F
---
How to Use
Simply fill the bucket, set it on a concrete block or on our
2 gallon round bucket
, place the lid, plug it in and it's ready to water your birds in below-freezing temperatures. We have used these buckets in temps as low as -20°F (in the coop and protected from the wind).
Set the waterer so the nipples are just above head height—the birds should stretch up slightly to drink.
Handle is used to carry the bucket (unplugged) to and from a hydrant for filling. Some may find the bucket handle fits too loosely underneath the lid. For a better fit, gently squeeze the top of the bucket inward while attaching the lid. The lid will snap into place over the handle.
Chickens will take to the nipple drinkers more readily when there is no other water source available. We recommend removing your current waterer and placing the new waterer in the same location. Then, bring a bird's beak directly to the nipple drinker and flick/activate the nipple to demonstrate the new water source.
---
Precautions
Waterer cannot hang.
---
Warning: Risk of electrical shock—Connect only to a branch circuit protected by a ground-fault circuit-interrupter (GFCI). Contact a qualified electrician if you cannot verify that the circuit is protected by a GFCI.
---
Accessories
Buckets and Troughs

Item #564400 -

An inexpensive all-purpose bucket for feeding or watering lambs, goat kids or chickens. They stack without sticking and are easy to clean.

Waterers and Accessories

Item #540352 -

Use this all natural additive to keep your poultry and livestock waterer systems clean.

Waterers and Accessories

Item #620501 -

A natural source of energy and nutrients. Produces healthier, more productive chickens, turkeys, ducks and guineas.
Reviews

(62)
Write a Review
You must be logged in to leave a review. Please sign in.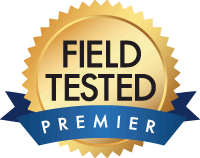 This waterer does its job well—which is providing access to fresh, clean,
unfrozen
water during winter. Nothing fancy. We find it best to set on a cinderblock so the nipples are at about head high for the majority of the flock (lower if bantams are mixed in). We have used these waterers in temps as low as -20°F (in the coop and protected from wind). The bucket handle is useful for carrying water from a
… Read More »
hydrant.
Heated Poultry Waterer
Tim D from Iowa
The heated waterers I have used in the past were complete nuisances — a nightmare to refill, especially when the weather was bitter, and finicky about balance lest all the new water simply overflow. Though this model looked to solve both problems, I was hesitant, having seen a comment about flimsiness. I've also had it with flimsy supplies. I subsequently saw one at a recent farm show where I could actually touch and examine one and was greatly impressed. This is not my definition of "flimsy". In fact, it is tougher than the ones I've been wrestling with. It is, as promised, breathtakingly easy to refill, keeps the water from freezing, can tolerate less-than-level conditions, and to my delight the chickens instinctively knew how to use it. I couldn't be happier with it.
Heated Poultry Waterer
Ann R from New York
I LOVE these heated waterers. I've now used them at -10 degrees(sheltered inside a barn) and they work well. The "nipples" have not frozen and they are recessed in a way that my ducks and geese do not damage them. I wondered if the loose lid would be knocked off by someone, but so far not. I was very happy also with how quickly they were delivered. 5********************!!
Heated Poultry Waterer
Cheryl M from Vermont
The chickens figured it out quickly; I set them on a milk crate for the right height. It was so nice not to be running out and replacing frozen solid waterers in the below zero days. It was worth the price.
Heated Poultry Waterer
Chris K from Minnesota
Works great in our unheated chicken coop. We have seen nights down to -20 lately and water doesn't freeze. Birds took to it within a day and lasts for nearly 5 days with my 10 hens. Only wish there was a solar option as it does use electricity.
Heated Poultry Waterer
Barbara C from Alabama
I love he waterer and so do my Amberlinks. They had never seen nipples so I dipped a few beaks as with baby chicks. They got it. So much easier for me to fill than my old one