Logan Sheepdog Whistles
Write a review »
New! Easy-to-use Logan A1 Dog Whistles are suitable for beginners and professionals alike. Originally designed for Border Collies, these whistles are perfect for other working dog breeds (including gundogs), and as a recall whistle for pet dogs.
Clear, crisp sounds

carry over 1/4th mile
Produces a

wide range of tones

to catch the dog's attention immediately

Turbo design

affects the resonance or 'voice' of the whistle—create deeper tones that carry further or soft tones for close work
Other signaling applications include: Rescue, hiking, cycling, falconry and sailing
Videos & Data
---
Specs
1.38"L x 1.85"W x 0.16"H
Anodized aluminum for a taste-free finish
Turbo A1 Whistle (two hole) includes a velvet pouch and sail cord lanyard. (Lanyard is a strong, waterproof 3mm sailing rope that is comfortable to wear and can be adjusted in length to suit. Maximum drop of 20 inches when worn, or can be made shorter by simply sliding the adjustable knots. Attaches to whistle via a secure, stainless steel swivel clip.)
---
How to Use
A sheep dog whistle is
held against the tongue
in the mouth. The sound is produced by air flowing through the top and bottom holes and then out from the "sound chamber" which is the slit between the two flat sides of the whistle.
At first it is common to make very shrill sounds. With practice you will be able to play a full octave of tones and lower the pitch of those tones. Breathing down through the whistle creates lower tones than blowing up through the whistle.
Positioning it correctly in the mouth:
The whistle sits against (not on) the tongue. Tones are created by air flowing through the top and bottom holes and out the slot at the front. Any side can be on top.
Seal the back of the whistle by pushing it against the tongue while at the same time pushing the whistle with the tongue. Allow your lips to fall around the edge and seal the edges taking care not to block the bottom air hole or slot.
Creating tone variations:
Breathe from your chest to send a blade of air through the whistle and out from the slot at the front.
Notice how your tongue moves when you try to whistle a tune; the action is instinctive and so will creating different tones with your Logan Whistle. Breathing down through the whistle gives lower tones; upwards sharper tones.
Use the whistle command first then the voice command the whistle tone replaces. Very soon the dog will respond to the whistle tone alone. Use a consistent tone for each command. Practice out of the dog's hearing.
---
Common Questions
When should I introduce a dog to whistle commands?

Initially and while the dog is working close to you, voice commands can be used very effectively. As the dog begins to work further it is best to switch to whistle commands. Dogs recognise whistle commands quickly – your voice is one type of sound signal, a whistle is another more reassuring one. With practice, whistle commands are more likely to be consistent, the same cue for a specific action and so a real advantage when training dogs. A good whistle also allows for expression and added meaning to your commands to quickly convey how you expect the dog to react.

Which whistle is best?

If you've tried to use a sheepdog whistle before and failed, try again with a Logan Whistle. All whistles are suitable for a beginner or a very experienced user. The two hole Turbo design changes the timbre of the tone in brass, stainless steel and Delrin which is effective when there is competing noise and seems more effective in generating a correct response from less responsive dogs, even at distance.

Do different dog breeds need a specific frequency of whistle?

Frequency is technically the number of sound vibrations per second. A high frequency creates a high pitch or tone. A Logan Whistle can create a range of frequencies and so a range of tones or pitch patterns allowing for multiple, easy to distinguish commands all of which can be repeated, elongated or used softly or loudly to add emphasis and so meaning. If you can hear the whistle then you know what you are trying to communicate to the dog. Commands from Logan Whistles are not distorted as other whistles can be by heat/cold, wind or other atmospheric interference. With more consistent commands, even over extreme distance, your dog will be able to hear you more easily and so be more likely to remain calm, less confused, distracted or alarmed. That's the basic principle of Logan Whistle commands developed for working sheepdogs—often three or more dogs working on different commands at distances of up to two miles—all from the same whistle. There is no reason why it should not apply to other breeds of dog.

What difference does having two holes make to the sound?

Logan's two hole design changes the timbre of the command tones (timbre being the quality of sound that makes voices or musical instruments sound different from each other even when they are singing or playing the same note/pitch at the same volume). Dogs can continue to react correctly to the commands from the two-hole design when there is a lot of background noise or in very foggy or windy weather.

Can Logan Whistles be used for training working gundogs for field trials and normal field work (e.g. spaniels, labradors)?

Yes, any of our whistles can be used with any breed of dog and can produce a range of clear commands creating a 'language' for any activity. They were developed for field work with Border Collies or other herding dogs, working in all sorts of conditions and for close and distance work (low soft and sharp loud tones). The sound quality needed for this type of work makes them equally powerful for other dog training and work, including gundogs and hunting dogs and for competition.
---
The Craftsman
Logan Whistles is a family business that has been designing and making sheepdog-style whistles in the United Kingdom for decades.
They are famous for their quality and the range of tones that dogs can hear at significant distance, even in difficult weather conditions. Whistles are crafted with care using the highest quality materials, precision-milled from a solid piece of metal to avoid joins and then hand finished to produce the very best sound. Shepherds-style whistles are perfect for the working dog, but loved by all dog breeds.
Accessories
Listed below are recommended optional components or related items. Your particular situation may require alternative recommendations. Please call and talk to our consultants if there are any questions at 800-282-6631.
Reviews
Write a Review
You must be logged in to leave a review. Please sign in.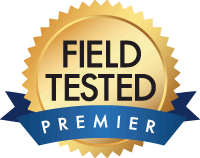 These whistles come highly recommended by sheep dog handlers worldwide. I use them to work my border collies on the farm at Premier 1 Supplies. I like that they are high quality and easy to use, after some instruction and practice. They come in very handy here in the Midwest where we tend to get a lot of wind. (There are times when my dogs cannot hear my commands, as I tend to use more verbal commands when we do closer work.) They can hear the Logan whistle on long distance outruns in windy conditions! The A1 Turbo with 2 holes is especially good for long distance work.

—Fiona Harrar, Premier's Farm Manager