Tooth File
Read reviews »
For filing the teeth of sharp toothed lambs and goat kids.

California Residents: Proposition 65 Information
Data
---
Common Uses
For filing teeth of the few lambs/kids with "needle-like" tips rejected by their mothers due to the pain. A few strokes will fix this.
---
---
How to Use
File the sharp tooth (teeth) with 4-5 passes. If the tooth still feels sharp, continue to file checking after every other pass. The goal is to remove the sharpness, not to completely file down the teeth.
Note: This condition can be hereditary, never keep these animals for breeding.
Reviews
Write a Review
You must be logged in to leave a review. Please sign in.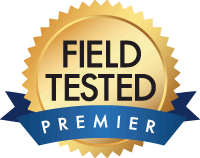 A few years ago we discovered that more than 50% of our orphan lambs had very sharp teeth—which explained why the ewes rejected them. A quick file at the right time "cures" this.
Tooth File
Luke S from Indiana
Very effective at smoothing rough teeth since it is made with diamonds; regular files don't work.
Tooth File
Vernon M from Maryland
You really need to get the word out about using this tooth file on lambs and kids. Between 1-2 weeks of age, our baby goats get these little needle-like teeth and they can really damage the dam's teats. I highly recommend this file. It has been invaluable.