Square Buckets
(12) Read reviews »
Square bucket with carrying handle for general on-farm use. Flat sides don't wobble on walls and panels, reducing the likelihood of being knocked around by assertive livestock.
Choose from 2 gallon or 4 gallon capacity. Note: EzeLid sold separately.
Data
---
Specs
Square Bucket without lid, 2 gallon

(Item #564801)

Dimensions: 7-3/4"(H) x 9-1/2" x 9-1/2"
Capacity: 2.1 gallons (8 liters)

Square Bucket without lid, 4 gallon

(Item #564800)

Dimensions: 13-1/4"(H) x 9-1/2" x 9-1/2"
Capacity: 4 gallons (15 liters)

High-density polyethylene (HDPE #2-food grade); BPA-free
Durable—will last several years with normal use
Easy to clean—silky-smooth internal walls
Stackable for compact storage
Made in the USA
---
---
Customization
Feed milk replacer to orphan lambs and goat kids by adding bucket teat units. Choose from
pre-drilled bucket kits
, or build your own using
DIY accessories
.
Drill 1.5" diameter holes when adding bucket teat units or spiral poultry feeders. Save time by ordering buckets with pre-drilled hole(s).
Turn any bucket into a DIY chicken waterer by installing: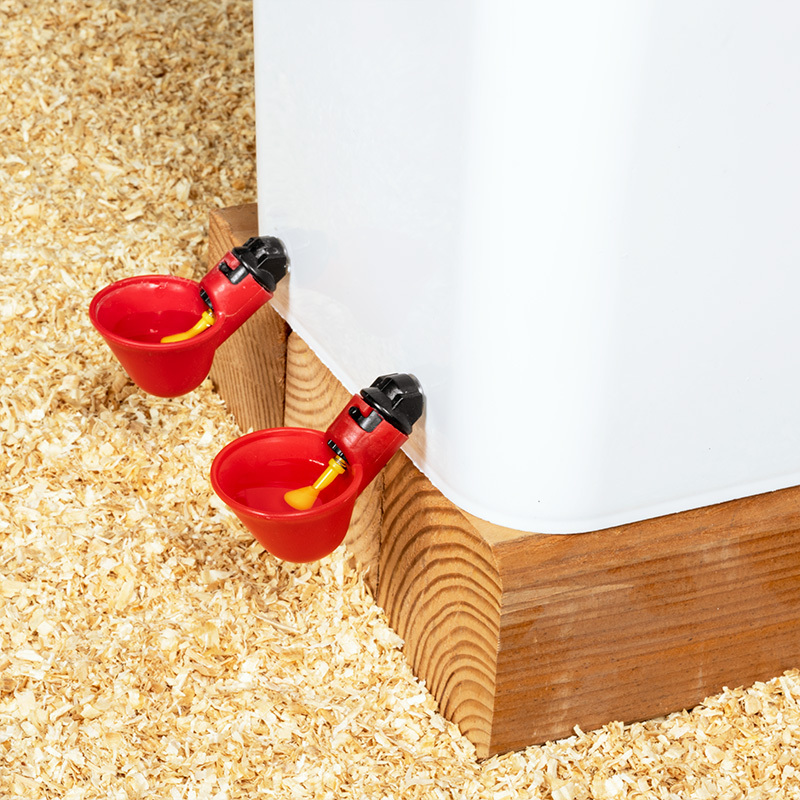 When pressed, the nipple stem releases a flow of water.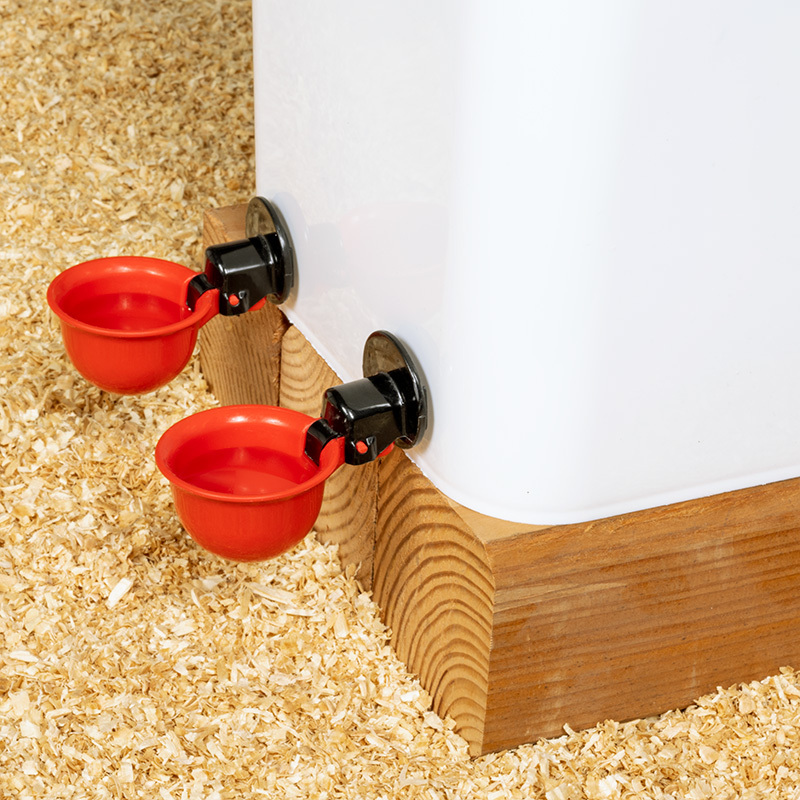 Fills drinking cup from a bucket. Stops flow once full.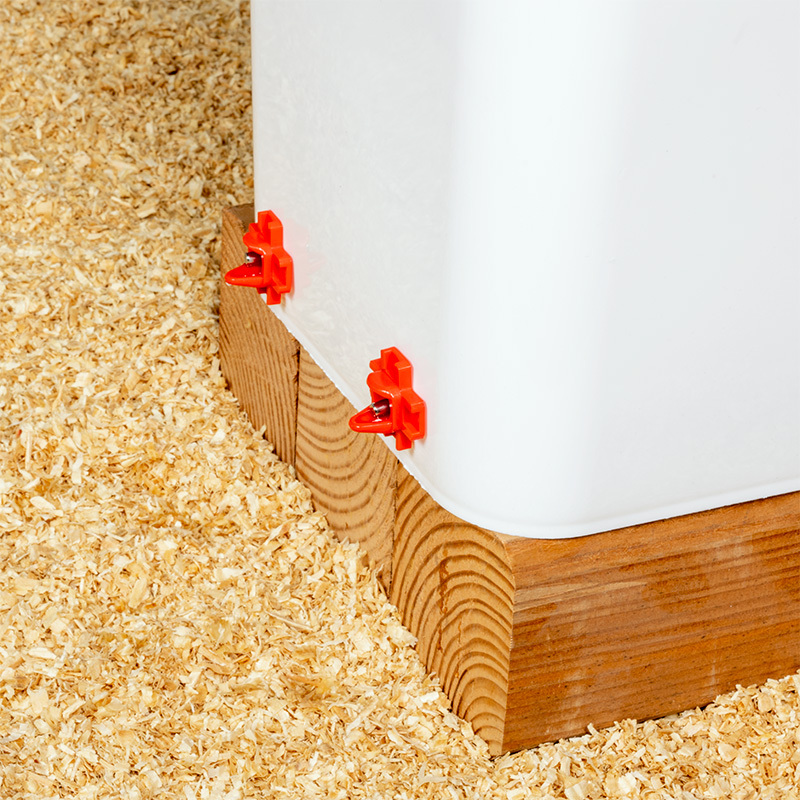 Side-facing nipple ensures water stays fresh and clean.
Accessories
Listed below are recommended optional components or related items. Your particular situation may require alternative recommendations. Please call and talk to our consultants if there are any questions at 800-282-6631.
Reviews

(12)
Write a Review
You must be logged in to leave a review. Please sign in.
Square Buckets
Amiee W from Oregon
Love it!
Square Buckets
CR B from Louisiana
Thank heaven for sturdy square buckets at reasonable prices…

We're using ours as a chicken waterer with a gravity cup waterer. They are leak-proof against a square bucket and the bucket is more space efficient against the wall of the coop. We are able to water from both sides and the front simultaneously, or a fit in a corner setup. Much cheaper to rig up myself from Premier 1 with an EzeLid and fence bucket holder than from bundles available on Amazon — also more customizable.

The bucket was easy to drill, easy to hang with the holder (on 1" metal bar horizontally through chain link on the side of a dog kennel setup) and easy to clean as needed. I keep the EzeLid top on to keep extra debris out, but it's only latched on the front lip so I can lift up the back to add water via a funnel or check the water level through the fence without having to go into the run.

My only regret is that Premier doesn't offer a 5 gallon option, but that might overwhelm the fence when full. Will just have to order another in the future.
Square Buckets
Bev G from Montana
Just what I wanted.
Square Buckets
Dan M from Colorado
Durable. Easy to clean. Works well as intended with bucket teat unit.
Square Buckets
David B from Missouri
Nice quality bucket.