Videos & Data
---
Specs
Marking Crayons Compared
 
Nettex
Cold/Soft
Nettex
All-weather
Nettex
Hot/Firm
Premier
EZ-Mark®
Crayons
Temp. Range:
25–65°F
40–85°F
85°F+
40–80°F
Colors:
Red, Blue, Green, Orange, Yellow, Black
Red, Blue, Green, Orange, Yellow, Black
Red, Blue, Green, Orange, Yellow, Black
Red, Blue, Green, Orange, Yellow, Black
Price (ea):
$6.25
$6.25
$6.25
$4.70
---
How to Use
Change crayon color every two weeks to narrow down if/when an animal was bred or re-bred.
How to install crayon into harness holder:
Remove cotter pin
Remove plastic cover
Place narrow end of crayon (plastic side down) in wide part of holder
Gently slide up until it can go no further
Slide cotter pin through holes on side of holder and crayon
With needle nose pliers, bend end of cotter pin to lock in place
---
Precautions
The shade of the marks on wool may not exactly match the crayon color.
Store in a dry, cool place to prevent crayons from melting.
Always check the ram every day to see if the crayon needs changing or the harness needs adjusting!
Accessories
Listed below are recommended optional components or related items. Your particular situation may require alternative recommendations. Please call and talk to our consultants if there are any questions at 800-282-6631.
Reviews

(38)
Write a Review
You must be logged in to leave a review. Please sign in.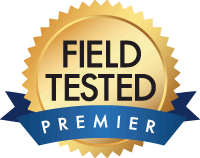 Why so many harness crayon choices?
The reviews have been mixed on
Premier's EZ-Mark® Crayons
so we brought in harness crayons from a reputable UK manufacturer as an alternative. When marketed in Europe, Nettex crayons are available only as "all-weather". But for the US market where the weather can fluctuate between extremes, they've introduced COLD/SOFT and HOT/FIRM options.
For folks familiar with Premier's EZ-Mark crayons, Nettex All-weather crayons will offer similar performance in mild temperatures (40–80°F).
(Some customers have asked for the crayons that Pipestone used to supply prior to Premier's acquisition. Nettex is the same brand that Pipestone offered.)
Nettex Marking Crayons
Keith H from Texas
First time for us to try the harness/crayon system. Just a few hours after they were applied, we had results with a few of the ewes being marked.
Nettex Marking Crayons
Michael S from Michigan
I have used Nettex Marking Crayons in past years without any trouble until this year. On a normal year, I only go through two crayons and that is only because I switch colors to make sure my ewe are breed. This year I have gone through six and breeding season is not even over. The crayons are breaking in half and falling off the harness. I just switched colors this evening and the brand new crayon broke in half in less than three hours. I am quite unhappy and discouraged with this product.
Nettex Marking Crayons
Rebecca M from California
Don't bother with the hot weather crayons. They're labeled for 85°F+ degree weather, but pretty much melt in 90–100°F degree weather and are gone within 24 hours from normal wear…the buck laying down, standing up, walking around not even marking does yet.
Nettex Marking Crayons
Bailey L from Nebraska
I'd give this hot weather crayon ZERO stars if I could. It was 90° this week, and after two days the crayon was so melted that it was dripping onto the ground. I'll never buy another marking crayon regardless of season.
Nettex Marking Crayons
Holly A from Iowa
We like buying from Premier 1 for our sheep supplies. We ordered blue marking crayons.