Square Buckets
(12) Read reviews »
Square bucket with carrying handle for general on-farm use. Flat sides don't wobble on walls and panels, reducing the likelihood of being knocked around by assertive livestock.
Choose from 2 gallon or 4 gallon capacity. Note: EzeLid sold separately.
Data
---
Specs
Square Bucket without lid, 2 gallon

(Item #564801)

Dimensions: 7-3/4"(H) x 9-1/2" x 9-1/2"
Capacity: 2.1 gallons (8 liters)

Square Bucket without lid, 4 gallon

(Item #564800)

Dimensions: 13-1/4"(H) x 9-1/2" x 9-1/2"
Capacity: 4 gallons (15 liters)

High-density polyethylene (HDPE #2-food grade); BPA-free
Durable—will last several years with normal use
Easy to clean—silky-smooth internal walls
Stackable for compact storage
Made in the USA
---
---
Customization
Feed milk replacer to orphan lambs and goat kids by adding bucket teat units. Choose from
pre-drilled bucket kits
, or build your own using
DIY accessories
.
Drill 1.5" diameter holes when adding bucket teat units or spiral poultry feeders. Save time by ordering buckets with pre-drilled hole(s).
Turn any bucket into a DIY chicken waterer by installing: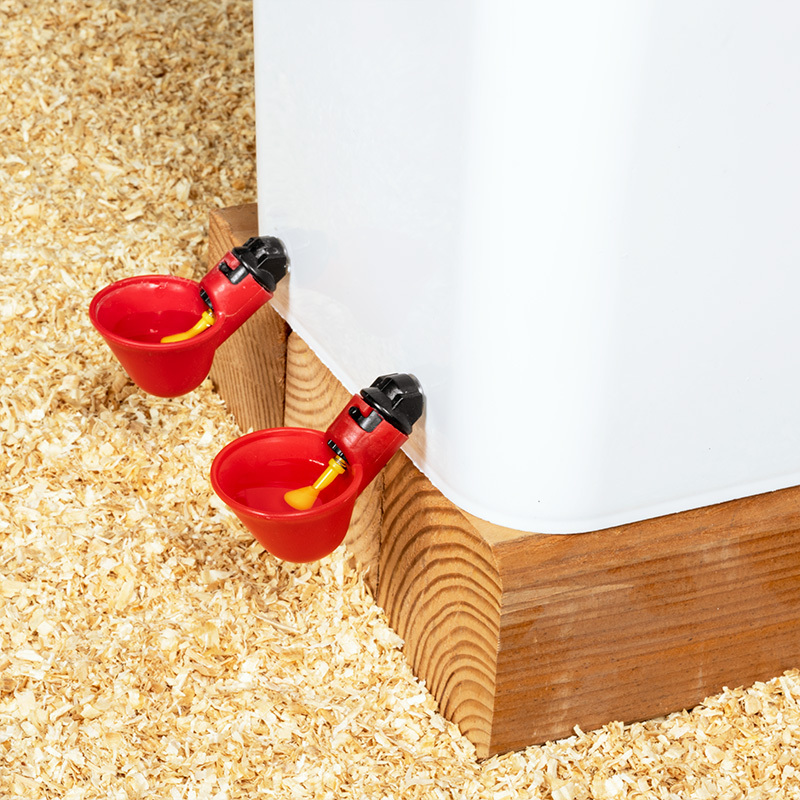 When pressed, the nipple stem releases a flow of water.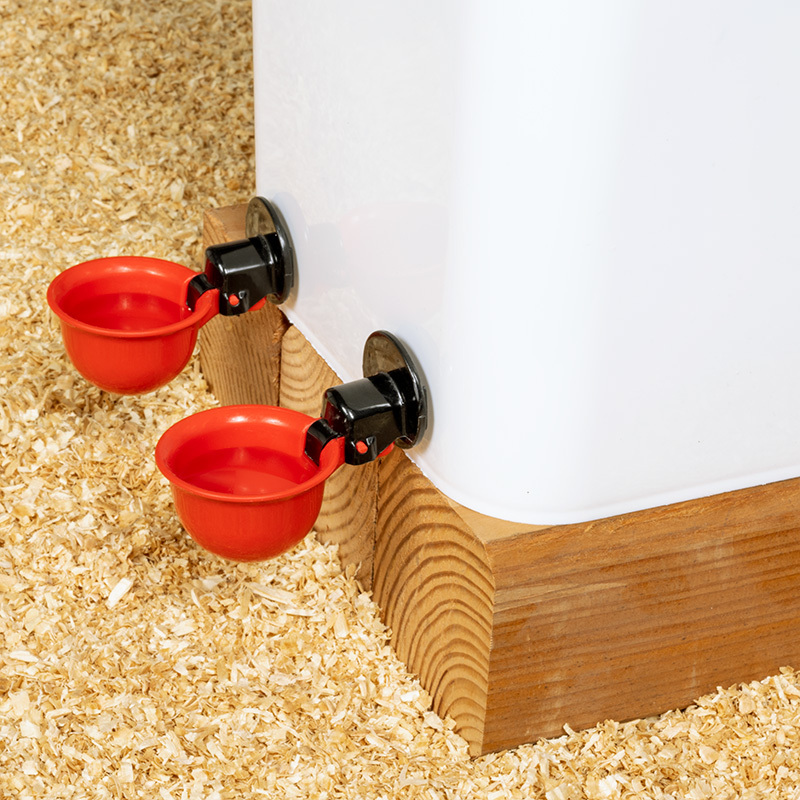 Fills drinking cup from a bucket. Stops flow once full.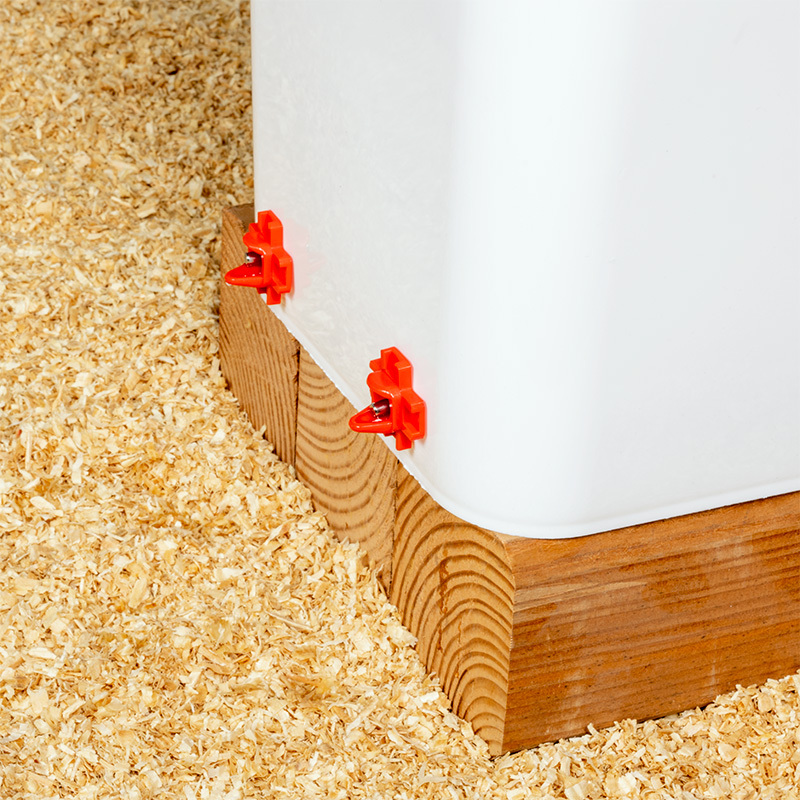 Side-facing nipple ensures water stays fresh and clean.
Accessories
Listed below are recommended optional components or related items. Your particular situation may require alternative recommendations. Please call and talk to our consultants if there are any questions at 800-282-6631.
Reviews

(12)
Write a Review
You must be logged in to leave a review. Please sign in.
Square Buckets
Charles H from South Dakota
I first purchased these buckets when my husband and I were first married and bought our first bunch of sheep. I have totally abused these bucket and have used them since 1994. I have only had to replace nipples. However this year they did begin to break at the top...since the lambs butt and smash them around.

We use tarp straps to affix them flat to hog wire panels...works really well so you do not have to stand there and hold them flat. Also, make the holes in the nipples a little larger otherwise the lambs have a hard time sucking very much milk. I start them on the bucket after about 1 to 2 weeks of feeding them with a hand fed bottle. The lambs do a lot better if you separate them with the alike aggression for the nipple. Otherwise the older more aggressive lambs get most of the milk.

Good luck and thanks for this wonderful product. It is worth the money and I highly recommend these!
Square Buckets
Caryl B
Well made, lid stays on tightly, HDPE food grade. Lambs will butt the bucket when feeding, so take that into consideration when deciding how you want to hang it.