Trusti Tuber
(10) Read reviews »
Get needed nutrition immediately into newborns, with this stomach tuber specifically designed for use with lambs and kids.
Advantages
Specialized tube tip prevents airway insertion
Safety indicator strips so the shepherd knows when the tube is safely in position
One handed operation
Easy clean design and material
Videos & Data
---
Specs
8 oz
19.5" tube
5.5" height
2" diameter
---
Benefits
One handed operation
Safety indicator strips – know when the tube is safely positioned
Specialized tube tip – prevents inadvertent airway insertion
Stable base – allows you to pre-fill the vial
Hole at tube end, not the side – good flow and allows cleaning of the whole tube
Transparent tube – see the milk flow and see when clean
Tube clip – Holds the tube off the ground, hygienic and handy
Gravity flow – not pressurized, safer and easy to control
Easy-hold handle
8 oz capacity – one large or two smaller feeds without refilling
Tube material avoids cracking
Eye-catching color makes it easy to find
Flexible gentle tube, but not so soft it could coil in the throat
Milk directly into the vial from the ewe/nanny without losing precious contents
---
How to Use
Gently pass the tube into the esophagus, until the safety indicators are within the mouth. Raise vial. Ensure head and neck remain above the stomach and ensure the tube stays in position.
---
Precautions
Read all warnings and cautions on label. For livestock use only.
Accessories
Treatments

Bovine based colostrum mix for newborn dairy or beef calves.

Treatments

To replace or supplement maternal colostrum in the first day of life.
Reviews

(10)
Write a Review
You must be logged in to leave a review. Please sign in.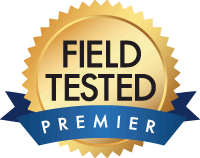 Our shepherds love this milker for its ease of use. Specifically its wide opening. The handles are conveniently placed so milking into the container is comfortable while reducing spilled milk. The markings on the tube are an asset—no more guess work as to when the tube is properly inserted.
Trusti Tuber
Bonnie F from Wisconsin
Haven't had to use this yet, but I am glad to have it on hand.
Trusti Tuber
Laura R from Maine
Make sure to order a catheter feeding tube along with this to replace the existing tube! The tip of the tube is very large and hard. My lamb would gag and struggle to swallow this tube end which scared me at first. I felt like I was getting it into her windpipe, but it just turns out that the end was impossibly big for her to swallow down. I always ended up just having to force it a bit as she gaged. I'm certain it hurt her throat quite a bit in the 2 days I needed to tube her. I will be buying a catheter to replace the the tube on this for future lamb feeding emergencies. However, I liked the cup size and the design makes the whole process fairly easy to do by yourself.
Trusti Tuber
Cheryl S from South Dakota
Super handy and easy to use. Makes probing goat kids easy.
Trusti Tuber
Lacey P from Texas
Super easy for one person to use.
Trusti Tuber
Susan B from New York
Love it, so much easier than the syringe and tube. No more getting soaking wet with spilled milk. The only thing I suggest is have a spot or notch between the hand holders that you can put the tube, so it is out of the way when milking the ewe. at the moment I use a elastic band, but I still love it and is well worth the money.