Videos & Data
---
Specs
Marking Crayons Compared
 
Nettex
Cold/Soft
Nettex
All-weather
Nettex
Hot/Firm
Premier
EZ-Mark®
Crayons
Temp. Range:
25–65°F
40–85°F
85°F+
40–80°F
Colors:
Red, Blue, Green, Orange, Yellow, Black
Red, Blue, Green, Orange, Yellow, Black
Red, Blue, Green, Orange, Yellow, Black
Red, Blue, Green, Orange, Yellow, Black
Price (ea):
$6.25
$6.25
$6.25
$4.70
---
How to Use
Change crayon color every two weeks to narrow down if/when an animal was bred or re-bred.
How to install crayon into harness holder:
Remove cotter pin
Remove plastic cover
Place narrow end of crayon (plastic side down) in wide part of holder
Gently slide up until it can go no further
Slide cotter pin through holes on side of holder and crayon
With needle nose pliers, bend end of cotter pin to lock in place
---
Precautions
The shade of the marks on wool may not exactly match the crayon color.
Store in a dry, cool place to prevent crayons from melting.
Always check the ram every day to see if the crayon needs changing or the harness needs adjusting!
Accessories
Listed below are recommended optional components or related items. Your particular situation may require alternative recommendations. Please call and talk to our consultants if there are any questions at 800-282-6631.
Reviews

(38)
Write a Review
You must be logged in to leave a review. Please sign in.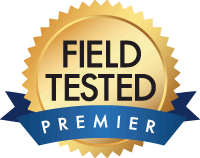 Why so many harness crayon choices?
The reviews have been mixed on
Premier's EZ-Mark® Crayons
so we brought in harness crayons from a reputable UK manufacturer as an alternative. When marketed in Europe, Nettex crayons are available only as "all-weather". But for the US market where the weather can fluctuate between extremes, they've introduced COLD/SOFT and HOT/FIRM options.
For folks familiar with Premier's EZ-Mark crayons, Nettex All-weather crayons will offer similar performance in mild temperatures (40–80°F).
(Some customers have asked for the crayons that Pipestone used to supply prior to Premier's acquisition. Nettex is the same brand that Pipestone offered.)
Nettex Marking Crayons
James C from Idaho
Works well for marking. Only lasts 4-5 days before it need changed out. The cost isn't bad, but shipping is a killer.
Nettex Marking Crayons
Taylor S from Indiana
Nex-Tex crayons are the only crayons we will use. The other brand Premier 1 sells falls apart and melts in 1 day. Nextex will last a few weeks compared to 1 day with the other brand. We've used in the cold & hot and haven't had a problem with them. They last a few weeks depending on the number of does being bred. We've tried all the colors and green & red seem to last the longest for us.
Nettex Marking Crayons
Kayla Z from North Dakota
We absolutely love using these cold weathered breeding crayons with our Premier breeding harness. Very durable, easy to see and work way better then any other one we have tried. Highly recommended!