Nutri-Drench™ for Sheep & Goats
(18) Read reviews »
Provides quick, safe nourishment for "near-death" situations in sheep and goats.
Data
---
Shipping
We are unable to ship this product outside of the USA.
---
Common Uses
Use to treat pregnancy toxemia, enterotoxemia, E. coli ("watery mouth") or fly strike for any animal that is heavily stressed by parasites, weather, lactation or pneumonia.
---
Specs
Guaranteed Analysis
Calcium (Ca), min

0.4%

Calcium (Ca), max

0.7%

Selenium (Se), min

0.1 mg/fl oz

Vitamin A, min

23,700 IU/fl oz…790 IU/ml

Vitamin D, min

5,910 IU/fl oz…197 IU/ml

Vitamin E, min

90 IU/fl oz…3 IU/ml
Ingredients: molasses products, propylene glycol, calcium carbonate, choline chloride, DL-methionine, I-lysine, Vitamin E supplement, Vitamin A supplement, Vitamin D-3 supplement, thiamine mononitrate, niacin, zinc sulfate, ethylenediamine dihydroiodide, magnesium sulfate, manganese sulfate, copper, iron sulfate, sodium selenite, cobalt sulfate.
---
Tips
Directions:
Shake well. Feed directly into mouth. Use pump bottle to place dosages onto the tongue. Store at room temperature.
Newborns: 4mL (cc) = 2 pumps as soon as possible after birth.
Goats and Sheep: 1 fl oz = 30 ml (cc) per 100 lbs. body weight. Maximum of one dosage every 8 hours.
---
Precautions
Read all warnings and cautions on label. For livestock use only.
Accessories
Listed below are recommended optional components or related items. Your particular situation may require alternative recommendations. Please call and talk to our consultants if there are any questions at 800-282-6631.
Reviews

(18)
Write a Review
You must be logged in to leave a review. Please sign in.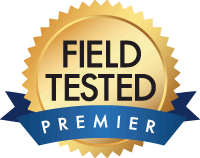 We revived a fly-struck ewe with a "death wish" that stumbled/fell into one of our ponds (twice) and then refused to eat. Nutri-Drench revived both her appetite and strength.
Nutri-Drench™ for Sheep & Goats
Andrea P from New Mexico
The "BEST" product!!! Not only is it great for saving lambs and getting them started, but it's great for ewes that need a nutritional boost. A must for your barn 365 days of the year. I have also used it for show lambs as a pick me up and as a drench additive. I only wished they made it for people!!
Nutri-Drench™ for Sheep & Goats
Gerald H
This is our go to water additive for our ewes after giving birth. They are drawn down and tired after the birthing ordeal, and this really seems to help them on the road to recovery.
Nutri-Drench™ for Sheep & Goats
Juanita A from Lakeview, Oregon
One of the best products I have used. Great for a cold or weak lamb and will keep a sick ewe alive until she starts eating again.
Nutri-Drench™ for Sheep & Goats
Rose B from Washington
I am happy to have this product in my arsenal of medical supplies.
Nutri-Drench™ for Sheep & Goats
Molly C from Illinois
This product is the best! I carry this around with me during lambing all the time and it has saved many weak or sick lambs. Also great for a sick ewe that went off feed--brings their appetite right back! I have one ewe who can't get enough of it. When I have it in my pocket, she sniffs it out and begs for some. This product totally saves you money for all the sheep it will save you!