Round Buckets
(17) Read reviews »
All-purpose round buckets for chores on the farm. Carry water, feed or minerals to livestock and poultry. Also handy for puppy chow, pellets, or dog treats.
Feed grain to sheep and goats, or fill poultry waterers or feeders
Hold mixed raddle powder during breeding season
Collect popcorn when using a hand sheller
Turn any bucket into a chicken waterer by installing Premier's DIY accessories
Choose from 1 gallon, 2 gallon and 3.5 gallon capacity.
Note: Lids sold separately. Lids MUST be matched to bucket size for a proper fit.
Data
---
Specs
Round Bucket without lid, 1 gallon

(Item #5643001)

Dimensions: 7-1/2"(H) x 7" diameter
Capacity: 1 gallon

Round Bucket without lid, 2 gallon

(Item #5644001)

Dimensions: 9"(H) x 9-1/2" diameter
Capacity: 2 gallons

Round Bucket without lid, 3.5 gallon

(Item #564500)

Dimensions: 11"(H) x 12" diameter
Capacity: 3.5 gallons

High-density polyethylene (HDPE #2-food grade); BPA-free
Durable—with daily use on our farms, we find they last about 3 years
Easy to clean—silky-smooth internal walls
Stackable for compact storage
Made in the USA
Lids sold separately. Lids MUST be matched to bucket size for a proper fit.
Lid #5643002 — 7" diameter, fits 1 gallon bucket
Lid #5644002 — 9-1/2" diameter, fits 2 gallon bucket
Lid #564600 — 12" diameter, fits 3.5 gallon bucket
---
---
Customization
We recommend
Square Buckets
when using
Bucket Teat Units
. The flat sides are less likely to leak.
Turn any round bucket into a DIY chicken waterer by installing: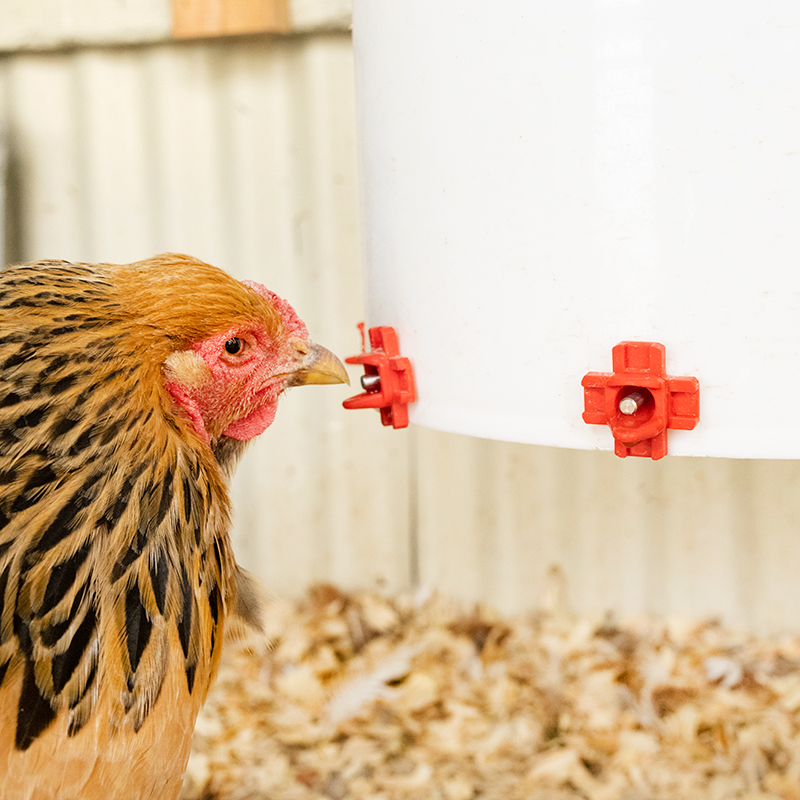 Side-facing nipple ensures water stays fresh and clean.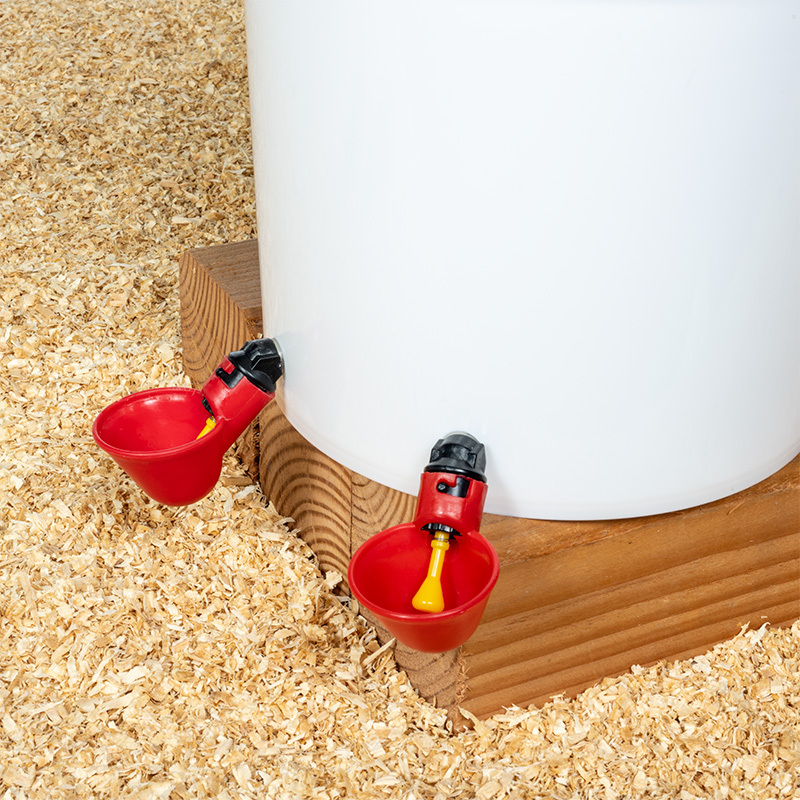 When pressed, the nipple stem releases a flow of water.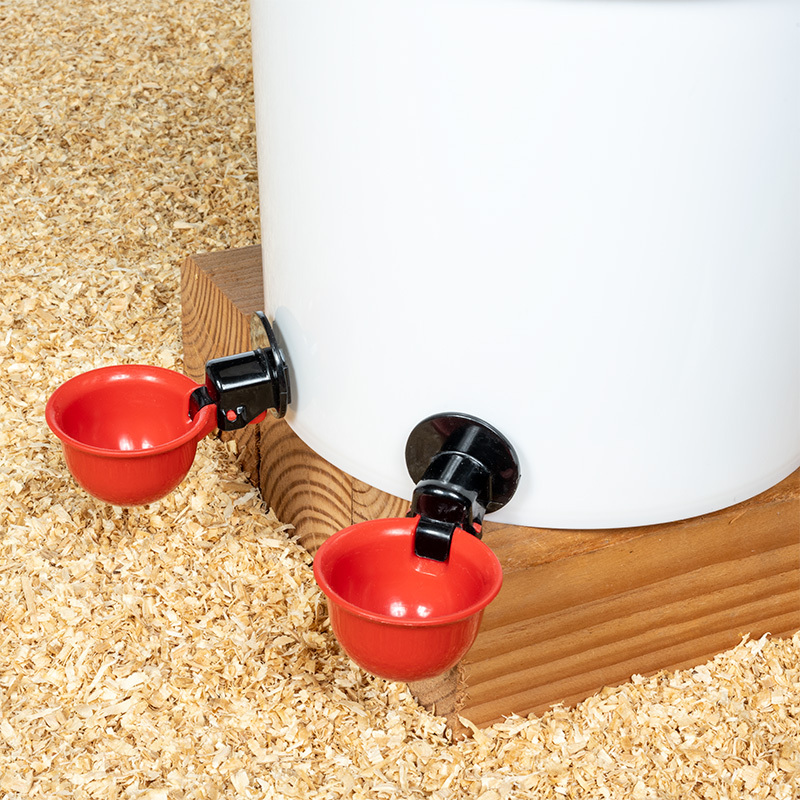 Fills drinking cup from a bucket. Stops flow once full.
Accessories
Listed below are recommended optional components or related items. Your particular situation may require alternative recommendations. Please call and talk to our consultants if there are any questions at 800-282-6631.
Reviews

(17)
Write a Review
You must be logged in to leave a review. Please sign in.
Round Buckets
Johanna G from California
Lid doesn't fit on bucket—it has grooves and slots that are made for a different bucket. :(
Round Buckets
Melissa M from Illinois
I love these buckets…just the right size that I needed for my situation. Premier's customer service is fantastic, too!
Round Buckets
Anna R from Missouri
Great buckets for everthing, good quality. I use to bring water to small flock of chickens or to store smaller quantities of treats for them.
Round Buckets
Mona E from Idaho
Love these buckets! They have been a Godsend to us whenever we have bum lambs. I do have to secure the bucket to a post with baling twine or wire and the lid only fits for a short time before the bucket gets misshaped due to the lambs aggressive feeding, but it's worth it to us.
Round Buckets
Bruce / Donna F from Maine
Would recommend to anyone who has sheep. It is very adaptable to any situation and should be part of everyones lambing kit.