Silo Free-Range Poultry Waterer
Write a review »
New! High capacity waterer for large flocks. Suitable for use with chickens, turkeys, ducks, geese and other waterfowl.
12 gallon capacity
Translucent reservoir for checking water level
Hinged lid lifts for refilling via bucket, or use the quick-fill cap to refill with a hose
Use included plunger to set water depth (high or low)
Elevated trough (6") reduces dirt and debris in the water
UV treated for outdoor use; BPA free
Pairs best with a high capacity Silo Feeder.
Data
---
Specs
Capacity: 12 gallon
Suited for: adult birds
Size: 30"H, 16" diameter, 6" pan height
Number of birds: 150
Waterfowl: yes
Note: The exact number of birds to water is difficult to determine as there are many factors that influence intake; salt and protein levels in the diet, humidity, temperature, productivity (growth or egg production) and the birds ability to process feed and water.
Reviews
Write a Review
You must be logged in to leave a review. Please sign in.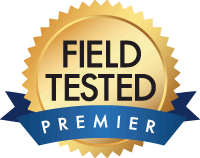 While all poultry waterers require a relatively flat surface, we've found the Silo waterer works better than most on marginally uneven ground. This is due to its deep trough and superior float system. (This is not to say it will work well on a sloped hillside.) For best results, clean the trough and tank routinely to prevent build-up of debris which may clog the float.