Nutri-Drench™ for Sheep & Goats
(27) Read reviews »
A premium, nutrient rich supplement formulated to rapidly deliver energy and essential nutrients. The patented process delivers unmatched speed in assimilation and nutrition.
Give Nutri-Drench to all newborns for a good start. Keep on hand for animals off feed and other emergencies.
Data
---
Shipping
We are unable to ship this product outside of the USA.
---
Common Uses
Use to treat pregnancy toxemia, enterotoxemia, E. coli ("watery mouth") or fly strike for any animal that is heavily stressed by parasites, weather, lactation or pneumonia.
---
Specs
Guaranteed Analysis
Calcium (Ca), min

0.4%

Calcium (Ca), max

0.8%

Selenium (Se), min

2.9 ppm

Vitamin A, min

330,020 IU/lb

Vitamin D, min

104,016 IU/lb

Vitamin E, min

1,584 IU/lb
Ingredients: molasses products, propylene glycol, calcium carbonate, choline chloride, DL-methionine, I-lysine, Vitamin E supplement, Vitamin A supplement, Vitamin D-3 supplement, thiamine mononitrate, niacin, zinc sulfate, ethylenediamine dihydroiodide, magnesium sulfate, manganese sulfate, copper, iron sulfate, sodium selenite, cobalt sulfate.
---
How to Use
Directions:
Shake well. Feed directly into mouth. Use pump bottle to place dosages onto the tongue. Store at room temperature. No withholding.
Newborns:

4mL (cc) = 2 pumps as soon as possible after birth.

Goats and Sheep:

1 fl oz = 30mL (cc) per 100 lbs. body weight. Maximum of once every 8 hours, as needed.

Medication:

Administer Nutri-Drench 15 minutes prior to giving any medications.

Show:

Administer 30-45 minutes prior to competition.

Long Term Maintenance Dose:

As soon as improvement is seen, adjust to 1/2 dose for 2 days per week. May be added to food or water.
---
Precautions
Read all warnings and cautions on label. For livestock use only. Keep out of reach of children.
Accessories
Listed below are recommended optional components or related items. Your particular situation may require alternative recommendations. Please call and talk to our consultants if there are any questions at 800-282-6631.
Reviews

(27)
Write a Review
You must be logged in to leave a review. Please sign in.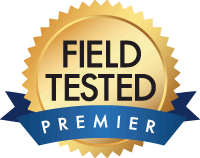 We revived a fly-struck ewe with a "death wish" that stumbled/fell into one of our ponds (twice) and then refused to eat. Nutri-Drench revived both her appetite and strength.
Nutri-Drench™ for Sheep & Goats
Demetrio G from Florida
¡Muy buen producto!
Nutri-Drench™ for Sheep & Goats
Frank V from Iowa
Easy to use. Excellent "speedy delivery". Works!
Nutri-Drench™ for Sheep & Goats
Demetrio G from Florida
¡Muy bueno este producto!
Nutri-Drench™ for Sheep & Goats
Janet P from Colorado
Great product! Helped bring a ewe out of shock after having a difficult time at lambing. Also used it on a weak newborn and he is hopping around now by his mother's side! Amazing!
Nutri-Drench™ for Sheep & Goats
Barbara B from California
Nutri-Drench is a great product...I've used it for years. Especially to orphan and/or weak lambs at birth. My only complaint is with the shipping. I ordered two gallons, plus an 8 oz. pump bottle (my last bottle was getting worn after 3-4 years of use).

Thank goodness the gallon jugs were packaged in bags. Someone along the shipping route must have dropped the box because both caps were broken, and the product had leaked into the bags; I was able to recover most of it from the bags. This drench is liquid gold, I hate to lose even a drop!